Agniia Galdanova: Queendom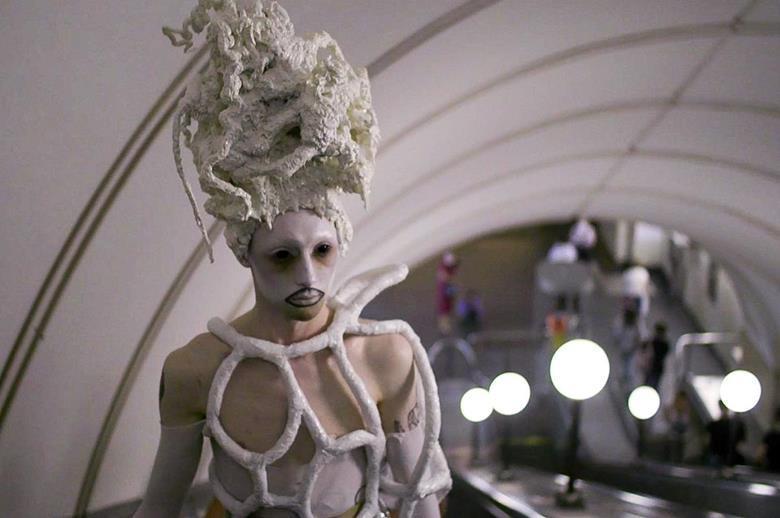 I was not in the jury of the CPH:DOX this year but I agree totally with the motivation to give the film an award:
"Urgent and Political, this award goes to a powerful and intimate coming of age story about an Outsider within her family and her country. With exquisite gentleness and outstanding visual beauty, the film quietly builds upon itself, ultimately crescending into a loud and expressive rebellion and rallying cry against a brutal regime and its attempts to violently control and intimidate both young and old generations. In this present moment, it's impossible not to recognize the bravery of both the protagonist and the filmmaker. This film will remain a breathtaking and striking reminder of arts role in speaking truth to power."
… and it is a heartbreaking story to follow Gena Marvin's unsuccessful attempt to reconcile with the grandparents, who live 8 hours flight away from Moscow, in Magadan, where Gena is born. The grandfather wants him to have an education and when he is kicked out of a make up school because he was present at a demonstration for Navalnyj, grandfather stresses that Gena (Gennadiy) should at least earn some money on his performing art in the streets, wearing high heels and amazing costumes. The film includes small video performances where you can see the artistic skills of Gena Marvin. At the end we see him in Paris calling grandma and grandfather, excellent dramaturgical build of a strong and touching documentary about the right denied to be different.
USA, France, 2022, 98 mins.