Aleksandar Reljic: Mamula All Inclusive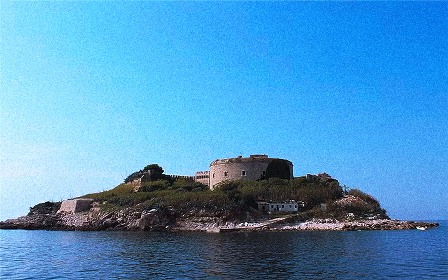 Mamula… never heard about it, and I was not the only one in the over-full cinema hall 2 in Cineplex at the Sarajevo Film Festival. Now I do thanks to the fine film of Aleksandar Reljic. That was presented today as part of the Dealing With the Past section. At the Q&A after the film, that was received with strong applause, Rejlic told the audience that his interest in making the film came, when Daliborka Uljarevic from Montenegro presented the story in 2017 at the True Story Market at the Sarajevo FF. He met his good friend Dragan Gmizić, who said you have to make that film and who was able to raise some small funding to start the shooting that lasted until today.
The Q&A with the three mentioned, and with me on the side as moderator, raised many interesting comments and positive reactions. There was a big Bravo directed several times to Leila Dedic from Al Jazeera Balkans for the financial support, which also brought Croatian Robert Zuber to comment on the poor support situation of the public broadcasters in the region – Robert being an active producer and director and now also a festival director – and the leading character of the True Stories Market, from where "Mamula" came.
The film has several layers but what I would like to highlight is that it (also) is a tribute to an old war veteran Ivo Markovic, who passed away a couple of years ago. To see him visually described by Reljic, coming year after year came to commemorate the victory over the Italian occupation in WW2 is moving, a strong man fighting his way up the stairs to the fortress. insisting to call Mamula what it was, a camp and not a prison as another veteran wanted. The family of Ivo Markovic was present at the premiere.
Daliborka Uljarevic told the audience that the film will be shown in Montenegro and will raise strong debate in the polarized country that now has a modern hotel and restaurant on the island… I am not going to eat in a place, where human beings, children and grown-ups, have been starving and tortured…
Serbia, 2023, 58 mins.