Another Planet Awarded Again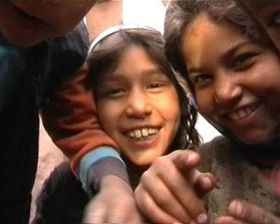 A couple of months ago this was posted on filmkommentaren.dk: The city of Kazan in Tatarstan in Russia, around 800 km East of Moscow, hosts the 4th International festival of Muslim Cinema, "Golden Minbar", taking place September 30 to October 4. 14 films have been selected for the documentary competition, 3 of them have been reviewed on this site: Hungarian Ferenc Moldovanyi's beautiful "Another Planet" (photo top right of the site), Czech/Canadian Petr Lom's actual Iran-film "Letters to the President" and Polish Beata Dzianowicz film from Afghanistan, "Kites" (photo).
Prizes were given last night, and first prize went as in many other festivals worldwide to the film of Moldovanyi, "Another Planet", whereas Beata Dzianowicz received the prize as the best director. Both films deal with the lives of children.