Arab Documentaries Wanted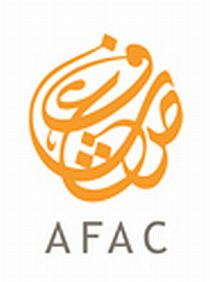 AFAC is the name, it is based in Beirut and "The Arab Fund for Arts and Culture (AFAC) is an independent Arab initiative established by local cultural lobbyists and a group of international donors in 2007. AFAC funds individuals and organizations in the fields of cinema, performing arts, literature, music and visual arts, while facilitating cultural exchange and cooperation across the Arab world and globally."
It is active in the documentary field, and gives grants for documentarians. Deadline for applications has just been extended to May 30. Here is a text from the site of AFAC:
"Responding to the vast number of excellent cinema proposals received duringthe general open call, AFAC decided to establish an additional program for filmmaking. Documentaries are a very popular and accessible medium in the Arab world, allowing filmmakers to broach current issues as well as investigate the recent past. Partnering with a prestigious and experienced institution like the Sundance Documentary Institute provides both the expertise as well as an avenue to connect filmmakers with experienced producers and distributors.
In 2009, AFAC and the Sundance Documentary Institute designed a specific program that provides funding and consultation, networking and training opportunities for documentary filmmakers. Over 145 applicants from the region responded to the first call for proposals. A jury made up of leading regional and international figures selected the top fifteen applicants—both well-known and up-and-coming filmmakers from across the region—for their pertinent and original proposals.
During the next cycle, AFAC is hoping to see the program expand to become a launching pad for filmmakers, providing them with the financial and professional resources to create influential work that is globally recognized."
http://en.arabculturefund.org/?q=node/17