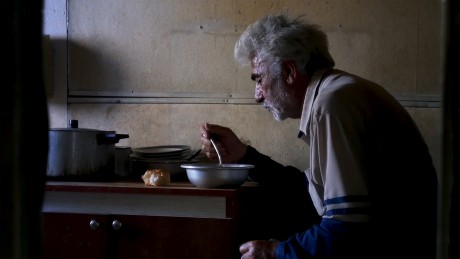 Csilla Kato, member of the Caucasus Jury at Cinédoc Tbilisi wrote this longer version of motivation for the winner:
Earthquake shakes our basic security feeling and the basic assumption, belief, that we can accommodate comfortable life on a supporting and peaceful earth.
Wound brings us into a human world where the Armenian earthquake stricken town people integrated this experience of living with open wounds of earthquake tragedy for a long run.
It is a state of being that can be spiritually rewarding, as one of the protagonists states, referring to the example of Job from Bible.The film builds up a special time world, with the slowly changing rhythm of the sequences, long takes with still images, as well as the rhythm of the movement of the people in the film. The jury appreciated the craft of minimalist cinema used by Arthur Sukiasyan, through which he succeeds to evoke the state of being of people on the edge of existence.
Armenia, 2019, 25 mins.