Audrius Stonys at DocsBarcelona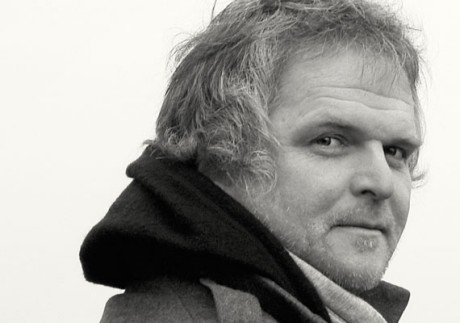 I have made a copy paste of the fine text from the DocsBarcelona website, presenting the presence of Lithuanian documentary master director Audrius Stonys:
7 SHOTS 7 is the annual proposal of DocsBarcelona to a personality in the audiovisual world. This year, due to the premiere in Barcelona of Audrius Stonys' latest and acclaimed documentary Bridges of Time (thursday at 18.15, Aribau 4), winner of the Best Documentary Award at Latvian National Film Award in Latvia and Special Mention of the Jury of Batumi International Art -house FF in Georgia, the Lithuanian filmmaker will reflect on the language of cinema with 7 shots or sequences specially chosen for the occasion.
Audrius Stonys is visiting DocsBarcelona again after presenting here in 2017, his film Woman and the Glacier, ​​a poetic story about a solitary woman and an everlasting glacier, and receiving the ex-aequo What the Doc Award. The festival audience will be able to enjoy the screening of his latest work, Bridges of Time and the presence of the director, who will take part in post-screening discussions.
We have invited him to talk about his films in a master class format through a very personal selection of fragments and sequences. A unique opportunity to get to know the cinematography of one of the most internationally-renowned documentary makers. Through this selection of seven shots, we will discover what inspires him to make films, what stories and characters have captivated him throughout his life, what motivates him to create new documentaries and how he manages to take his ideas to the big screen. The master class (CCCB at 19) will be moderated by DocsBarcelona's head of programming, ​​Tue Steen Müller.
Audrius Stonys, Lithuanian film director and producer with a long career, has won numerous international awards. He studied Film Direction at the Jonas Mekas Anthology Film Archive in New York. His documentary Earth of the Blind was recognized by the European Film Academy as the best documentary of the year and also won the Félix Award. His documentary Ramin, created in collaboration with VFS Films, received the Lithuanian nomination for the Oscars in 2012. He has given conferences and lectures around the world.