Awards at Ji.hlava Documentary FF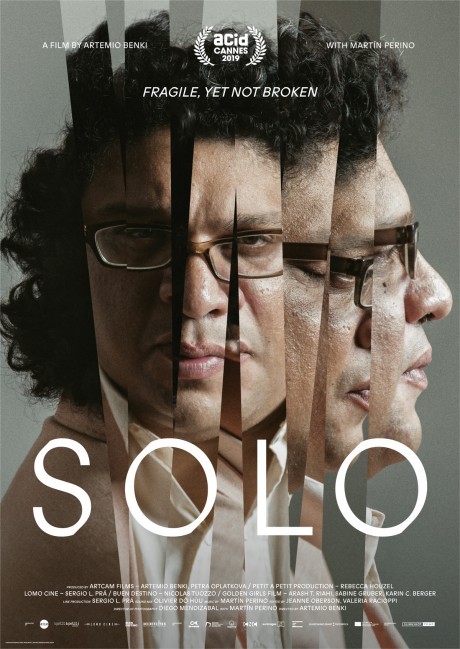 Below a link to the awards that were given at the 23rd edition of the festival in Ji.hlava. There were many. I take the liberty to mention only a handful of them, films that I know about:
● Best Czech Documentary Film 2019:
Solo (Artemio Benki, Czech Republic, France, Argentina, Austria, 2019)PHOTO
Jury statement:
We appreciate the lightness, nonviolence and concentration used by the author to portray a strong human story of a suffering person and to get as close as possible without disturbing formal effects and pathos.
The winner will receive an award of 10,000 EUR
A brilliant film, read http://www.filmkommentaren.dk/blog/blogpost/4542/
● Best Central and East European Documentary Film 2019:
TEACH (Alex Brendea, Romania, 2019)
Jury statement:
This is an essential film that needs to be seen around the world. A math teacher working on the fringes of a failing educational system becomes a transformative mentor for a group of young students. Through his dedicated tuition, these young people discover the most important lesson in life: you must fall "tragically in love with what you do". For its celebration of the unconventional, for its embrace of messiness, imagination and passion in teaching Between the Seas award goes to TEACH.
The winner will receive an award of 10,000 EUR
I met the film-to-be in Romania 4 years ago, when it was a project, at the One World Romania workshop. Here is what I wrote: "…The pitching ended with an award ceremony, where Ana Alexieva (co-tutor) went to the stage to invite Alex Brendea to take part in the Rough Cut Boutique at the Sarajevo Film Festival, where he can have his rough material evalutated. His "Teach" about a charismatic, energetic excentric teacher of mathematics, who lives alone with cats and dogs, and does his teaching at this his home is very promising and the choice was very well received by colleagues at the "Cooking a Doc"." Love that film that was also awarded at the Astra Film Festival recently.
CONTRIBUTION TO WORLD CINEMA AWARD
● Sergey Dvortsevoy
● Silver Eye Award feature length category:
Transnistra (Anna Eborn, Sweden, Denmark, Belgium, 2019)
Jury statement:
Beautifully shot on 16mm, this is a powerful film that captures an in-between moment, at the end of adolescence, a play of youth and light located in a rural place, in an unrecognized country. A very loving view on a dynamic group focused around an unusual and unforgettable female character.
I agree, read http://www.filmkommentaren.dk/blog/blogpost/4475/
● Special mention:
The Wind. A Documentary Thriller (Michal Bielawski, Poland, Slovakia, 2019)
Jury statement:
Through mystical images and enigmatic protagonists the filmmaker suggests an extreme connection between human faith and fortune, nature and the weather. Often Lynchian, the director's filmmaking achieves a true thriller as the title suggests.
Again I agree, read
http://www.filmkommentaren.dk/blog/blogpost/4555/
https://www.ji-hlava.com/novinky/23-ji-hlava-udelena-oceneni