Baltic Sea Docs 2019 Announces Selected Projects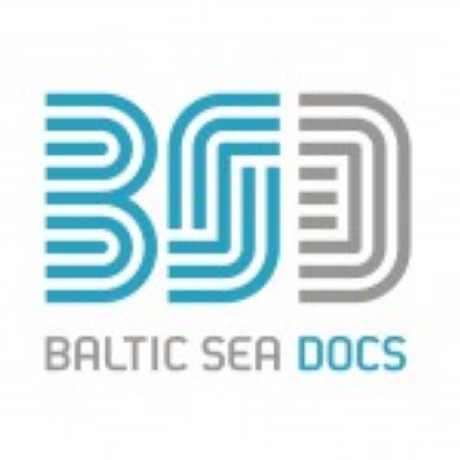 The Baltic Sea Forum for Documentaries (BSD) is the most important documentary training and pitching event in the Baltic countries, taking place in Riga, Latvia, from September 3 to 7 and mostly focusing on the projects from a greater Baltic Sea region as well as EU border countries. This year it will celebrate its 23rd edition. BSD is organised by the National Film Centre of Latvia, with financial support of the Ministry of Culture of the Republic of Latvia, Creative Europe Media programme, and Riga City Council.
BSD this year has selected 25 documentary film projects from 20 countries (out of more than 120 submitted), which will be provided with training
possibilities to enhance the project presentations prior to the public pitching sessions. The tutors of the BSD this year will be documentary film consultants Tue Steen Müller and Mikael Opstrup (Denmark), Natalia Arshavskaya, head of selections and acquisitions at Current Time TV (USA), Mandy Chang, commissioning editor of BBC Storyville (UK), film director Anna Eborn (Sweden), Alex Szalat, former head of Documentaries at ARTE France & Head of Docs up Fund, and film editor Phil Jandaly (Sweden).
Among the decision makers there will be representatives from TV channels, sales and distribution companies – BBC (UK), Current Time TV (USA), NHK (Japan), SVT (Sweden), YLE (Finland), Albanian Television, First Hand Films (Switzerland), Syndicado (Canada), and others.
The selected projects:
72 Hours (Belarus, Belgium, France / Playtime Films, Volia Films, SaNoSi Productions. Producers: Iva Tkalec, Volia Chajkouskaya, Isabel De La Serna, Director: Anna Savchenko)
Art and the Cold War. Esthetic Resistance (Estonia / Maagiline Masin. Producer: Anu Veermäe-Kaldra, Director: Sandra Jõgeva)
Company Of Steel (Ukraine / Directory films LLC. Producer: Igor Savychenko, Director: Yuliia Hontaruk)
The Constitution of the New Era: Man balancer of the Aerial and Aquatic World (Macedonia / OPIUM Film, Bunker Film+. Producers/Directors: Kiril Karakash, Svetislav Podleshanov)
Ever Since I Know Myself (Georgia / FORMO Production. Producer/Director: Maka Gogaladze)
Every Independence Day (Estonia, Belarus / Volia Films, Marx Film. Producers: Volia Chajkouskaya, Max Tuula, Director: Yulia Shatun)
Fragile Memory (Ukraine, the Netherlands / Burlaka Films, DOXY Films. Producers: Mariia Ponomarova, Harmen Jalvingh, Director: Ihor Ivanko)
How to Save Dead Friend (Russia / DOCS VOSTOK. Producer: Ksenia Gapchenko, Director: Marusya Syroechkovskaya)
The Hunt (Lithuania / Studio Nominum. Producer: Arūnas Matelis, Director: Aistė Stonytė)
The Kind Stranger (Finland / Kinocompany Ltd. Producer: Ari Matikainen, Directors: Sini Hormio, Anu Silfverberg)
Mayday Georgia! (Georgia, UK, Uzbekistan / VISION FABRIKA, Nushi Film. Producers: Tekla Machavariani, Rayhan Demytrie, Directors: Robin Forestier-Walker, Rayhan Demytrie)
Masha, out of the Realm of Memory (France, Lithuania / ZED, MOONMAKERS. Producer: Christine Le Goff, Director: Giedrė ickytė)
Men On Boat (Denmark / Final Cut for Real. Producer: Anne Köhncke, Director: Carl Olsson
Missing My Body (Georgia / Lokokina Studio. Producer/Director: Alexander Kvatashidze)
No Elephant in the Room (Poland, Romania / SQUARE film studio ltd, Triba Film. Producer: Magdalena Borowiec, Director: Clara Kleininger)
The Price of Meat (Latvia / Rucka Art Foundation. Producer: Ieva Goba, Director: Kaspars Goba)
Prison Unlocked (Latvia / Ego Media. Producer: Guntis Trekteris, Director: Ivars Zviedris)
Rebbellion (Ukraine, Germany, Poland / Phalanstery Films. Producer: Illia Gladshtein, Director: Keren Chernizon)
Riga Palace (Latvia / SKUBA films. Producer: Sandijs Semjonovs, Director: Armands Začs)
Roma (Ukraine, the Netherlands / Moon Man LLC, Tangerine Tree. Producers: Darya Bassel, Viktoriia Khomenko, Willem Baptist, Nienke Korthof, Director: Olga Zhurba)
Roses. Film – Cabaret (Ukraine / DGTL RLGN. Producers: Oleksandra Kravchenko, Oleg Sosnov, Director: Irena Stetsenko)
Super B (Finland / napafilms oy. Producer: Marianne Mäkelä, Director: Mia Halme)
Tango of Life (Latvia, Italy, Argentina / VFS FILMS, B&B FILM, Nativa Contenidos. Producers: Uldis Cekulis, Raffaele Brunetti, Director: Erica Lifredo, Krista Burāne)
The Transition (Russia, UK / Baikal Cinema, Roast Beef Productions. Producer: Gayane Petrosyan, Mike Lerner, Director: Gayane Petrosyan)
Unpaved (Poland / Salton Sea Films. Producers: Malgorzata Koziol, Mikael Lypinski Director: Mikael Lypinski)
For the first time BSD is introducing awards with an aim to contribute to the successful completion of the projects. One project will be awarded with an online mentoring by editor Phil Jandaly for one year, and another will have an opportunity to use post-production facilities from BBrental.eu (Riga, Latvia) (in the amount of 3000 Euros). Projects will be selected by the tutors and decision makers based on the workshops and pitches.
Even though BSD was established more than 20 years ago in Denmark, it will be the 15th year since it is taking place in Riga, Latvia. From the 2019th edition BSD has a new project manager, film critic and researcher Zane Balčus, who has an extensive experience in management and curatorial areas in different organizations in the field of cinema. Before taking the position at the BSD, Balčus was a managing director of Riga Film Museum, she has been a programmer of the International Film Forum Arsenāls, project coordinator of the National Film Festival. She is a co-author of several books on Latvian cinema, a freelance film critic writing on cinema for various publications in Latvia, as well as a correspondent to Film New Europe.
During the week of the BSD, a film programme of the latest documentaries will be presented at cinema K.Suns in Riga, and several regional towns.
More information about the event: http://balticseadocs.lv/industry/
More information:
Zane Balčus
Project Manager of the Baltic Sea Forum for Documentaries
Phone + 371 67358858
E-mail: balticforum@nkc.gov.lv