Baltic Sea Docs announces the programme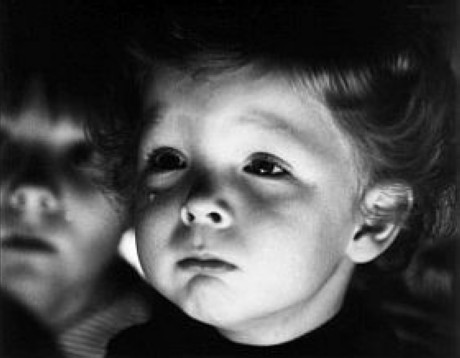 The 25th Baltic Sea Forum for Documentaries will run on 1-12 September in Riga and online, with a total of 18 film projects to be presented at the training and pitching forum, as well as a programme of masterclasses and film screenings.
Baltic Sea Forum for Documentaries, established in 1997 in Denmark, will be hosted in Riga for the 17th year where the forum for documentary industry professionals has been complemented with a public film programme.
"We are very happy to see that over the 25 years Baltic Sea Forum for Documentaries has retained its position as an important and necessary event
for film professionals from the Baltic Sea region, Eastern Europe and beyond. It has been a springboard for many filmmakers in the past, and it continues to be such a platform. Films from recent editions have enjoyed great festival runs – like "The Earth is Blue as an Orange" by Iryna Tsilyk, "Courage" by Aliaksei Paluyan, or Antonia Kilian's "The Other Side of the River" and many others. Even though this anniversary edition will be held in a hybrid form with just a few onsite participants, we will make every effort to have as productive an event as possible, and we do hope that next year we will be able to welcome everyone in Riga again," comments project manager of the forum Zane Balčus.
18 film project representatives from 17 countries will first participate at a three day workshop aimed at enhancing the participants' presentations prior to the upcoming pitching sessions. The training will be led by seven tutors: the documentary film consultants Tue Steen Müller and Mikael Opstrup (Denmark), Salomé Jashi (Georgia), director of "Taming the Garden" (2021) and "The Dazzling Light of Sunset" (2016), documentary expert Gitte Hansen (Switzerland), film editor Phil Jandaly (Sweden), producer, director and head of programmes at Estonian Television Marje Tõemäe (Estonia), and film director and scriptwriter Dāvis Sīmanis (Latvia).
The pitching sessions on 8-9 September will take place online, with representatives from the Baltic countries (Estonia, Latvia, Lithuania) present at the Baltic Sea Docs studio in Riga. The projects will be presented to a number of decision makers from TV channels, sales and distribution companies, film funds and industry events such as Cat & Docs (France), Syndicado (Canada), Taskovski (UK), BBC (UK), NHK (Japan), EER (Estonia), LTV (Latvia), YLE (Finland), ZDF / Arte (Germany), Current Time TV (USA), Al Jazeera (Qatar), SVT (Sweden) and others. Selected projects will be awarded with prizes from partners Documentary Association of Europe and post-production company BB Post House.
Additionally, on 6 September Baltic Sea Docs will host two masterclasses (available online to forum participants and general audience upon prior registration)—by the Lithuanian producer Dagne Vildūnaite and Latvian film director Laila Pakalniņa (both moderated by Tue Steen Müller).
The industry event programme will also feature a seminar on film distribution while the traditional methods are blocked, focusing on how and why this hurts documentaries. The seminar, organised by the Creative Media Office of Latvia, will be led by Gitte Hansen on 7 September.
For the fifth year, Baltic Sea Docs will partner with Artdocfest, a festival and industry platform for independent filmmakers from the former Soviet Union. A selection of 10 film projects will be presented at the Artdocfest pitching session on 8 September.
In parallel to industry events, Baltic Sea Docs will present a film programme of international documentaries to the wider public, with Aliaksey Paluyan's "Courage" (2021) as the opening film. "Courage" follows three actors of an underground theatre in Minsk during the democratic protests against the president Lukashenka's regime. The film was presented at Baltic Sea Docs pitching forum in 2020 and received the Current Time TV award.
In addition to the cinema programme, Baltic Sea Docs will mark its 25th edition with a special anniversary film selection showcasing nine films that have been, throughout the years, presented at the forum at a project stage. The anniversary programme will be screened on the platform www.filmas.lv administered by the National Film Centre of Latvia (organiser of Baltic Sea Docs), and three of the titles will be available for viewers worldwide on 12 September: the long-time forum participant Ivars Seleckis' "New Times at Crossroad Street" (1999)—the second film in the trilogy about the inhabitants of the small street in Riga; one of the most internationally acclaimed Lithuanian documentaries, Arūnas Matelis' "Before Flying Back to the Earth" (2005); and Maj Wechselmann's film following the life story of her mother Regina Korinman, "My Mother" (2017).
Baltic Sea Forum for Documentaries is organised by the National Film Centre of Latvia and supported by the Ministry of Culture of the Republic of Latvia, State Culture Capital Foundation (special programme "KultūrElpa") and Riga City Council. More information about the selected film projects and the event is available on the forum homepage: http://balticseadocs.lv
Information prepared by
Ieva Lange
representative of Baltic Sea Forum for Documentaries
National Film Centre of Latvia
+371 22189061
ieva.lange@nkc.gov.lv