Baltic Sea Docs Pitch Day 1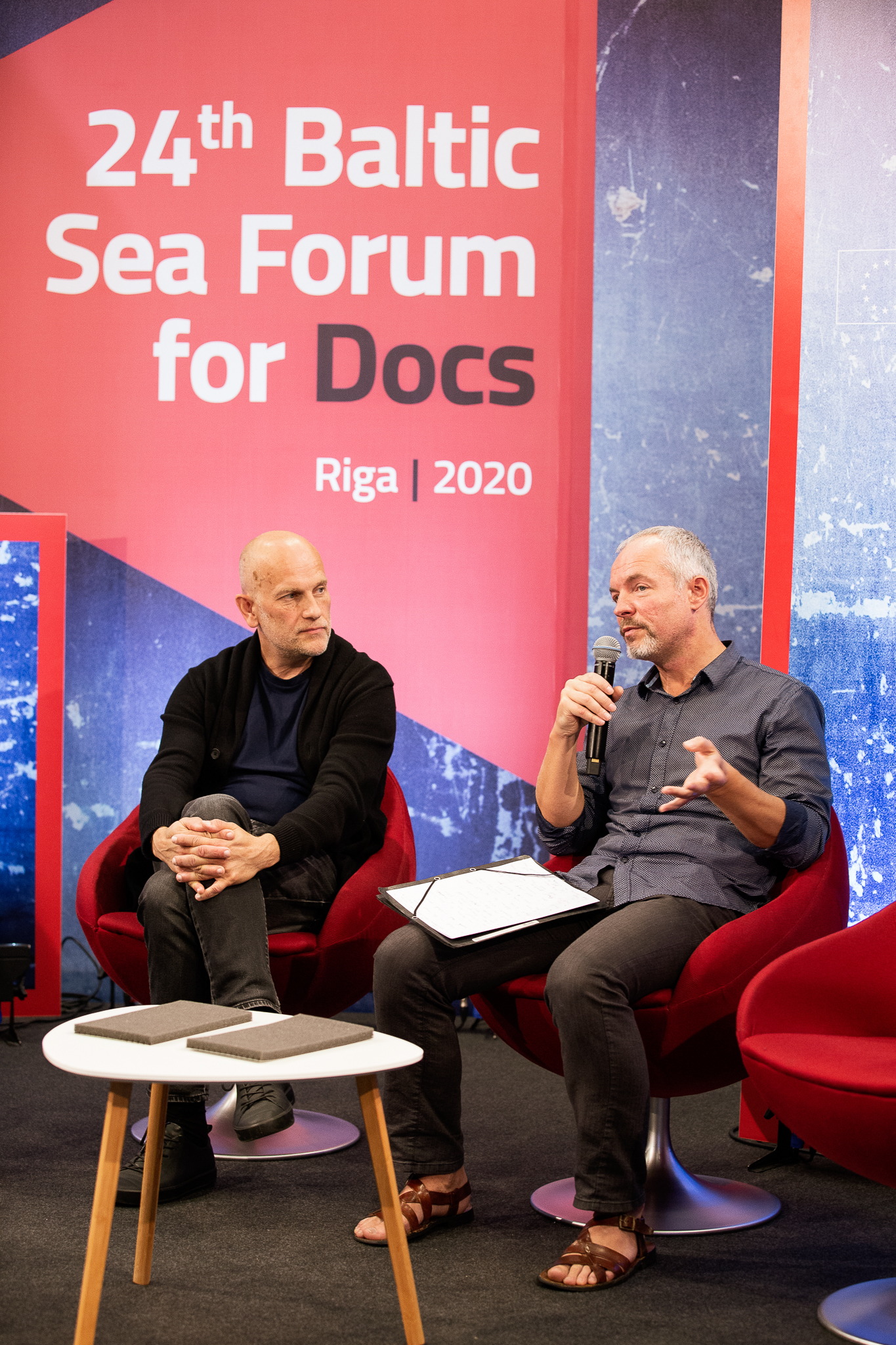 First day of pitching. 12 projects were presented. From Belarus, Poland, Estonia, Ukraine, Latvia, Sweden, Russia, Finland, Lithuania. All countries around the Baltic Sea – apart from Belarus and Ukraine.
16-20 panelists on the screen, most of the filmmakers equally on the screen, pitching their documentary projects from their homes – could be a sitting room or a kitchen or an office.
And Latvians and Estonians pitching from the stage of the studio set up by the organisers. All very well planned and organised by the team of BSD headed by Zane Balcus.
On stage to moderate Danish Mikael Opstrup and me. 8 projects for Opstrup, 4 for me, will be the other way around today friday.
Of course we all hope for a change to happen so we can skip the zoom and meet face to face at the 25th Baltic Sea Docs (!) next year. On the other hand it works, the zoom meetings that has become the normal at all industry events connected to festivals.
You can read about the projects on the site of the Baltic Sea Docs, link below, but I want to mention one project connected to the two gentlemen you see on the photo – taken by Agnese Zeltina:
Marko Raat, director, and Ivo Felt, producer from All Films in Estonia, were on stage to present "Underling in Bird Kingdom", a film from a remote island close to the Swedish coast, a paradise for birds and horses, as you could see from the magic scenes in the trailer, a place where the writer Tõnu Õnnepalu, also biologist, has moved, a place full of stories/legends. Marko Raat, a true auteur, plans to film there for years – to find his story so to say. What is it going to be panelists asked him. Summing up the presentation, I did the same: Is it going to be a film about nature, a philosophical film, a film about tourist hunting… I don't know, the director answered. Loved that answer… if you know what kind of documentary you should make, why make it?