Beniamino Barrese: The Disappearance of My Mother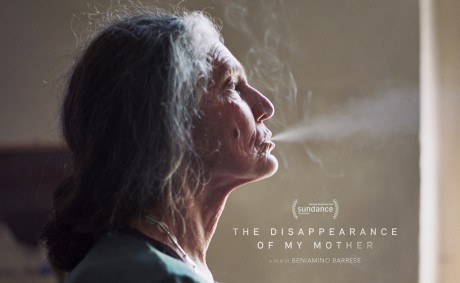 This film that I first got to watch yesterday having heard and read about it, only positive words… Here is the annotation from IDFA's Docs for Sale:
"Benedetta (Barrese) wants to disappear. An iconic fashion model in the 1960s, she became a muse to Warhol, Dali & Penn and Avedon. As a radical feminist in the 1970s, she fought for the rights and emancipation of women. A fight against the manipulating world of images and against her son's camera, who filmed her since he was a child, despite her resistance."
And in the CinéDoc Festival in Tbilisi, where I was in the Caucasus jury, the international jury gave the film the main award with the following motivation:
"This film openly talks about respect, dignity, beauty and honesty. The film makes us think about how we treat privacy and who has the right to use it, which is a very important question for any documentary film. An emotional insight into a relationship between mother and son."
And yet, why is it that I am disappointed with the film. Too high expectations? Maybe. But also because I got the impression of an insecure director, who took one path of storytelling and then went for another one and then and then… He starts by casting beautiful young women asking them to pose, having a beauty spot placed on the right chin. Which is what his mother has, his now old mother who still has a remarkable face and a charisma significant from all the great archive material in the film. BUT the film is about a mother, who wants to get away from the camera and who wants to have her son Ben to put down the camera to she can be with Ben.
As the jury in Tbilisi indirectly formulates it : she has the right to the privacy that he, the son and filmmaker, abuses constantly. Instead he has chosen to have a little bit of everything, creating her biography via archive and reconstruction of her as young – where a stronger focus on her wanting to disappear, to sum up her life, put it in boxes and be together with her son would have been much more interesting. Intimate conversations on life and opinions…
Italy, 2019, 90 mins.