Biograffilm Festival Bologna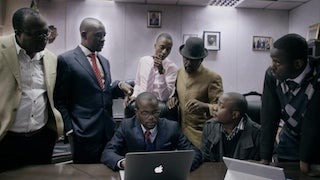 With the subtitle "International Celebration of Lives" the festival started June 4 and runs until June 14. It has a section called "Meet the Masters" and Leena Pasanen and her festival staff earns respect for bringing cinematic "celebration of lives", as it is being done by Helena Třeštíková and Heddy Honigmann, the Czech and the Dutch director, who have beautiful films on the their long filmography. In Bologna their films are presented.
Otherwise there is a section for Italian films, one for "art and music" (including Barak Heymann's film on Dani Karavan, who died last week), "Larger than Fiction" and of course an international competition. With important films like "Courage" by young Paluyan from Belarus, Antonia Kilian's strong "The Other Side of the River", IDFA-winner "Radiograph of a Family" by Iranian Firouzeh Khosrovani, Danish "Flee" by Jonas Poher Rasmussen, Swedish "Arica" by Lars Edman and William Johansson Kalén – and "President" by Danish Camilla Nielsson, her second amazing film on politics in Zimbabwe. Not to forget "The Last Shelter" by Ousmane Samassékou, winner at the CPH:DOX.
The audience in Bologna can not complain – they get the best of the best.
https://www.biografilm.it/