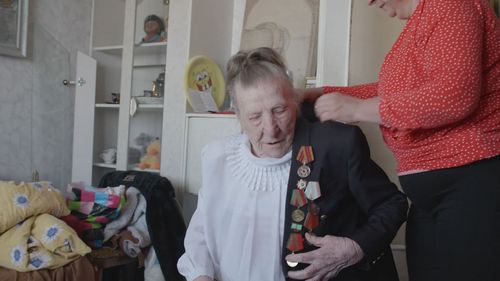 In Riga, capital of Latvia, a cinematic celebration will take place, September 1-12: For 25 years filmmakers from the countries around the Baltic Sea have gathered at a forum, that started on the island of Bornholm, then toured the Baltic countries to end up, from 1997, in Riga. It will be a celebration of the region's documentary cinema with screenings, masterclasses and pitchings. Film history it indeed is as I can say having been with the event since the very beginning in 1990, where the Baltic Film & TV Festival started on Bornholm to add in 1997 a so-called industry part for film projects to be pitched, discussed and developed and eventually co-financed.
For this 25th edition 18 projects have been selected to be "discussed, developed, pitched, and eventually co-financed". Well known producers, who have been at BSD (Baltic Sea Docs) several times before, will attend and new talents will enter the scene of documentaries. There are projects from the three Baltic countries, of course, but also from Georgia, Armenia, Russia, Ukraine, Poland, Sweden, Denmark, Finland – and Uzbekistan. The latter as a result of a collaboration with the CinéDoc Tbilisi Pitch, where the project manager of BSD, Zane Balcus, picked the project of Elyor Nemat, "Dedovshina". On top of that because of the growing number of co-productions there are also film projects with Bulgarian, French, Irish and Romanian participation.
Some name dropping: Finnish director Kira Jääskeläinen comes with a project she has been working on for years, "The Cello". Giedre Zickyte, who is winning awards all over for "The Jump", comes with "Irena". Ksenia Okhaphina, who made the masterpiece "Immortal", comes back to the BSD with a fascinating title "Manifesto of Tenderness", Vlad Ketkovich is producing, a true veteran of BSD. Local master director Laila Pakalnina among many titles the recent "Spoon", is with producer Uldis Cekulis to present "Scarecrows" and producer Guntis Trekteris brings forward "Stranded" (PHOTO) that has a very inviting logline, " An attempt to look at the life of a half-million Baltic Russian community in 2020, through the stories of 3 generations of women in the director's family." Director is Stanislavs Tokalovs. At the Ex Oriente workshop recently I met Oksana Syhareva and Anna Kapustina from Ukraine, happy to see them at BSD with exciting "Up in the Air".
… and for many other strong film projects to be pitched at BSD, click.