CinéDOC Summer School in Gori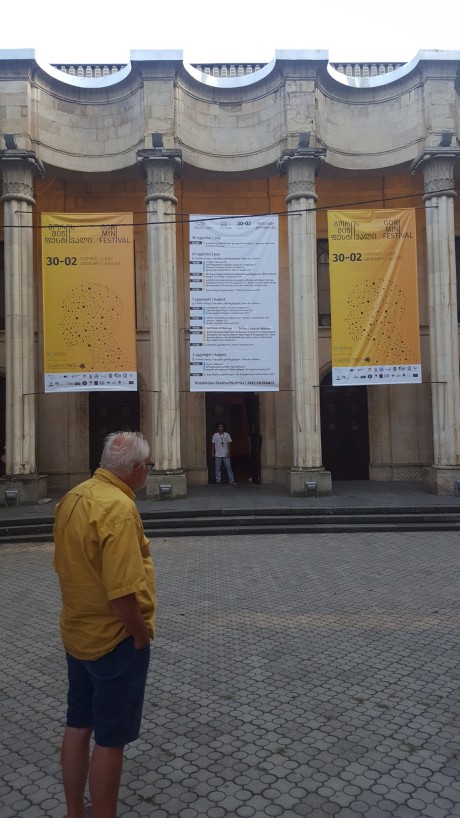 It's too hot to be outside during the day, and the organisers of the CinéDOC Summer School know that. The brilliant team from CinéDOC has made the 15 participants (10 from Georgia, Armenia and Azerbadjan plus 5 students from Konrad Wolf Filmuniversität in Babelsberg Germany) meet 4 tutors (editors Albert Elings (Holland) and Dana Bunescu (Romania), cameraperson Merle Jothe (Germany) and myself from morning till evening, where we all go to the cinema, where the Cinédoc-Gori Mini Festival takes place. It opened last night with the sweet and charming "Transparent World" by Vakhtang Kuntsev-Gabashvili was shown. It won the Caucasus award at CinéDOC two years ago. I wrote an enthusiastic note on the film on that occasion – http://www.filmkommentaren.dk/blog/blogpost/4226/ and I enjoyed to watch the film again, Beka and his father making a film. Lovely!
The film programme also includes films for children – like "Dixieland" from Ukraine – and this year's winner at CinéDOC in Tbilisi, "The Disappearance of My Mother". Read more about it on
http://www.cinedoc-tbilisi.com/?lang=ge
And again a salute to the CinéDOC people, who organise regional screenings all over Georgia, very well organised with regional coordinators, it's film cultural policy!