CINÉDOC-TBILISI 2021 – HYBRID EDITION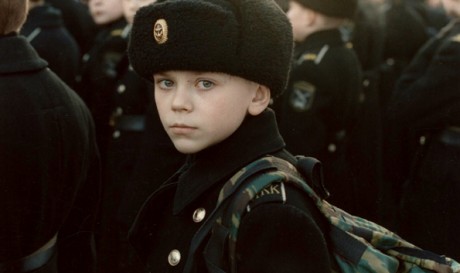 From the organisers of CinéDoc-Tbilisi: This year we have fully embraced the hybrid festival format, reaching out to audiences through different platforms (Georgian Public Broadcaster, Adjara Television, DAFilms and virtual cinemas on our website) and selecting the best documentaries from our past editions within a "Best of" – CinéDOC-Tbilisi program.
While we all thought that the pandemic would be temporary and we could continue to organize cultural events as we did in the past, we had to again adapt to a new reality in 2021.
We are very glad to have again the Georgian Public Broadcaster as a partner. After the successful screenings of six documentaries in 2020, this partnership has developed into one with more impact. As a premiere
in the history of our festival, both the opening as well as the opening film "Sunny" directed by Keti Machavariani of CinéDOC-Tbilisi will be broadcast on the 15th of August, by the Georgian Public Broadcaster.
In cooperation with this broadcaster we will also screen a selection of 10 gripping, award-winning creative documentaries, such as "Honeyland", "The Three Rooms of Melancholia" (PHOTO), "Don Juan", "Sonita".
A new partner this year is also the public broadcaster of the Adjara region: Adjara Television. We are so glad to be able to screen 15 creative documentaries on this channel, among them award winning internationalfilms and also many wonderful Georgian documentaries, directed by talented filmmakers like Levan Koguashvili, Nino Orjonikize and Vano Arsenishvili, Giorgi Mrevlishvili, Mariam Chachia, Vakhtang Kuntsev- Gabashvili, Shalva Shengeli, Levan Adamia, Toma Chagelishvili.
A third platform for our "Best of" edition is also the European video on demand website DAFilms. We will screen documentaries via DAFilms embedded onto our website and this platform will dedicate a special focus to our festival.
Last but not least, we will again host the "Focus Caucasus" competition, a competition for the newest documentaries from Georgia, Armenia and Azerbaijan. Ten films will compete for the Focus Caucasus Award (7000 GEL) and the Special Jury Award (5000 GEL). All films will be screened online during weekends and will be followed by moderated online discussions.
Our young audience will also have the chance to watch films on our website, within the CinéDOC-Young section. We encourage parents and teachers to recommend the wonderful selection of documentaries to their children and pupils, they are easily accessible and free of charge.
We look forward to meeting you all at our online discussions and we are sure that, despite the difficult situation in the country, documentary films will entertain you, they will make you reflect on many issues around the globe and… they will also bring hope to all of us for a better future in the years to come.