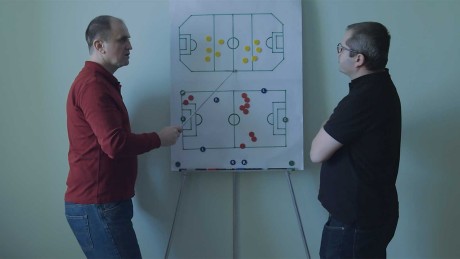 The sixth edition of the documentary festival in Tbilisi takes place May 3-8. I am going there again. Why? Because I am impressed of what good people are doing to improve the conditions for the documentary in the country. Building up a culture for documentaries, in other words. The two women who got me to come to Georgia almost 10 years were Anna Dziapshipa and Salome Jashi, filmmakers and tutors and organisers of training events through their Sakdoc. This year they are doing rough cut sessions for Georgian filmmakers.
The festival itself, however, was set up by two other good friends, the filmmakers Artchil Khetagouri and Ileana Stanculescu, who again this year offer a variety of choices for the audience and the professionals, who come to wonderful Tbilisi to enjoy films and the warm hospitality by the organisers. There is an industry section, and of course an international competition with DOKLeipzig's Leena Pasanen as one of the jury members, there is a Focus Caucasus competition with Ukrainian director Roman Bondarchuk as a jury member… and Romania is the guest country with great films as the DOKLeipzig winner "Licu" by Ana Dumitrescu, "Tarzan's Testicles" by Alexandru Solomon, "Cinema, Mon Amour" by Alexandru Belc and "Infinite Football" (PHOTO) by Corneliu Porumbolu.
For a football freak the latter is quite interesting, introducing a man who wants to change the football rules and has quite precise plans for how this can improve the noble game. There are rumours that the festival organisers will test the proposed rules – in a match where the festival plays against the guests!