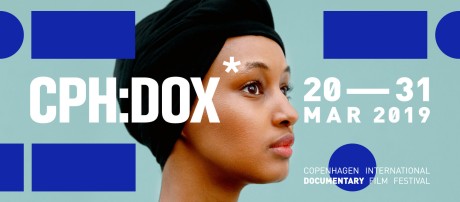 It is indeed overwhelming the program of CPH:DOX. Films, now also with a section for fiction films, concerts, the CPH:Forum with 33 projects, including well-known directors being present like Petra Costa, Victor Kossakovsky, Guido Hendrickx, Mila Turajlic, Shaul Schwarz and Ben Rivers… focus on art and innovation in form… the extra-ordinary.
But let me stay with the film program: 200 films, five international competitions, "Among this year's new initiatives and highlights are a major theme on Europe including films, talks and an exhibition, a new programme dedicated to fiction films, and guest stars such as Ai Weiwei and Pamela Anderson!"
We will review many of the films, but let me draw your attention to 3 films and filmmakers risking to drown in the big ocean of titles:
Lithuanian "Animus Animalis" by young Aiste Zegulyte, original in form and theme: People, Animals and Things. Palestinian Lina Alabed's "Ibrahim", "a cinematic letter to her father, who disappeared during a political mission in 1987 and never returned". I have heard about that film for a long time, made with Danish help. Russian wonderful director Alina Rudnitskaya's Danish production "School of Seduction".
Talking about Denmark – and it is a Dane who writes this – it is good to see many new Danish films announced after a bit meager 2018. There are films by Phie Ambo, Pernille Rose Grønkjær, Eva Mulvad, Andreas Johnsen and new names as Marie Skovgård and Sun Hee Engelstoft.