Crowdfunding of Documentaries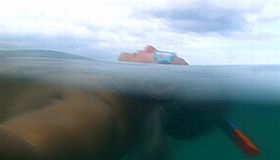 If you come, as I do, from a country where documentary film as an art form is part of a film culture, publicly supported and included in a film law, of course you are sceptical to the new phenomenon where filmmakers raise funding for their films through websites for individuals and institutions. But it works as acknowledged director Jennifer Fox experienced and conveys in an article in the trade magazine Realscreen, see link below.
In 90 days the director raised more than $150.000 for her documentary My Reincarnation, backwards so to say –after the film was finished and after it has and still is going around to festivals. A coproducer dropped out and she was in minus with around $100.000 when she decided to go for crowdfunding.
The film contains a good story, yet a bit clumsily told, with a lot of time jumps, shot over a period of 20 years, about "the renowned reincarnate Tibetan spiritual master, Chögyal Namkhai Norbu, as he struggles to save his spiritual tradition, and his Italian born son, yeshi, who stubbornly refuses to follow in his father´s footsteps".
http://realscreen.com/2011/06/03/jennifer-foxs-reincarnation-gets-resurrected-via-kickstarter/?utm_source=newsletter&utm_medium=email&utm_campaign=jennifer-foxs-reincarnation-gets-resurrected-via-kickstarter