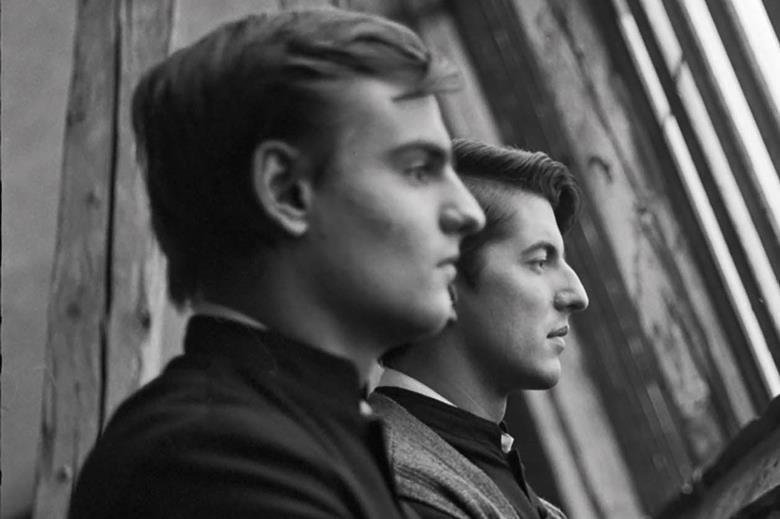 …Subtitle: Are there Good People in Terrible Times?
In these unprecedented times, when it seems that the world we used to know will not exist in the future, truth-seeking and fact-checking are more important than ever. But the anxieties of the world we have left behind will trickle into the new order and be triggered again. If we have learnt anything over the past months, I dare say it is that our personal lives can be turned upside-down in a matter of moments.
The DEALING WITH THE PAST programme has had a clear mission since its start: to conduct honest dialogue about our region's recent past as a prerequisite to resolving the problems that stem from the Yugoslav Wars, which still strain our societies. Over the last five years, we have shared many gut-wrenching but inspiring stories from around the world. The lives of the protagonists of these stories have been radically altered, while our audiences have at times been rendered speechless or, perhaps more often, hungry for more information. Viewed through the lens of the current pandemic, these topics – the uncovering of personal and national traumas and the examination of reconciliation processes – might seem of secondary importance but in the long run they are essential for healthy and prosperous democratic societies…
Read on…
This year's programme centres on powerful individuals and their struggles, and on episodes in their lives that abruptly and drastically change their living conditions. As we are now questioning human solidarity more than ever, each film poses the same question: Are there good people in terrible times? Moreover, the selection is stylistically unified in that all films are shot in black and white. How can such compelling and troublesome stories be reduced to shades of grey? Does an austere visual aesthetic undermine the difficult and dreadful side of a story? Perhaps it can highlight such aspects all the more?
The line-up features a polyphony of authorial voices, of the subjects they explore, and of aesthetic approaches. Croatian filmmaker Dana Budisavljević makes her directorial debut with THE DIARY OF DIANA B., a docu-fiction work about a woman who saved the lives of more than 10,000 children who had been sent to Nazi concentration camps during World War II. THE PAINTED BIRD by Václav Marhoul of the Czech Republic is an adaptation of Jerzy Kosiński's novel of the same name. Magnificently shot, the film describes World War II from the perspective of a young boy. An atmospheric film noir by Slovakia's Ivan Ostrochovský, SERVANTS (PHOTO) gives us a glimpse into the lives of young seminarians who are torn between the Catholic Church and the ruling Communist Party in 1980s Czechoslovakia.
WHAT YOU GONNA DO WHEN THE WORLD'S ON FIRE? is a documentary by Italian director Roberto Minervini about a community of African Americans in the American South during the summer of 2017, when a string of brutal, racially motivated killings sent shockwaves throughout the United States. To our great pleasure, Dealing with the Past presents IRRADIATED (PHOTO), the most recent film by Cambodian master Rithy Panh, who will also conduct a career master class. The film focusses on people who have survived physical and psychological irradiation as a result of war – and is recommended to those who believe they are immune to it.
Alongside the film programme of Dealing with the Past, the TRUE STORIES MARKET has allowed us to present many stories that have great potential to be realised as thought-provoking films. and that have served as inspiration to many filmmakers. Current social-distancing regulations unfortunately interrupt our ability to conduct the market as we have in the past; nevertheless, we wish to continue this important conversation and keep working to expose stories that urgently need to be told. This year's True Stories Market programme features inspiring talks by Bosnian and Herzegovinian artists and authors who have been exploring the culture of memory in their work.
Maša Marković, Dealing with the Past Programme Manager and Curator
DEALING WITH THE PAST is a project of the Sarajevo Film Festival supported by the Robert Bosch Foundation