DFI: Filmkunst eller Journalistik?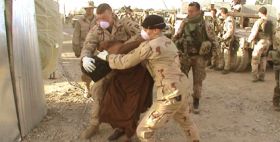 Kære Dola (Bonfils).
Jeg skriver til dig, fordi jeg i lang tid har undret mig over DFI's støttepolitik.
Jeg ser det ene gode journalistiske navn efter det andet dukke op på jeres lister: Anders Riis-Hansen med Blekingegadebanden, Jakob Gottschau med terrorismens historie, Jørgen Flindt Petersen om tortur… og nu i går meddeles det, at Christoffer Guldbrandsen skal have 1,3 millioner kroner til en film med titlen "Dagbog fra Midten" om Ny Alliance.
Det er mange penge til journalistik ud af et DFI-budget, som vel først og fremmest skal bruges til at fremme filmkunsten i Danmark?
Guldbrandsen er en fin journalist, men er han filmkunstner? Det er der ingen af hans hidtidige film, der vidner om. Han kan rydde forsiden med "Den hemmelige Krig", som vakler mellem at være journalistik og personlig fortælling – og så er der filmene om Fogh og Lykketoft. Pænt tv-arbejde, men filmkunst er det ikke, det flytter intet i dansk dokumentarfilm, som andre af de instruktører, du har støttet: Pernille Rose, Asger Leth, Eva Mulvad.
Jeg er ikke "ude efter" Guldbrandsen med dette lille oplæg til en debat, jeg bruger ham som eksempel og citerer lige Filmlovens to første paragraffer:
§ 1. Lovens formål er at fremme filmkunst, filmkultur og biografkultur i Danmark.
Stk. 2. Ved film forstås i denne lov levende billeder af enhver art uanset optagelses- og forevisningsform, herunder fotografiske film og videogrammer, bortset fra tv-udsendelser.
Håber du vil svare på dette. Er I gået over til journalistikken?
Varme hilsener Tue (Steen Müller)
Still: Den hemmelige krig.