DocAlliance Puts Focus on Vitaly Mansky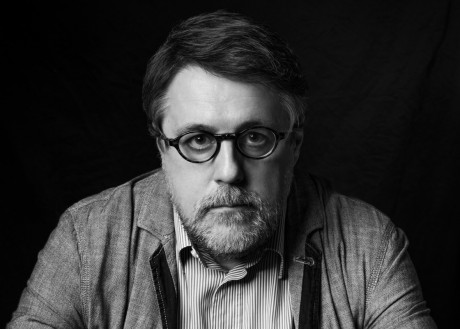 Today starts the festival in Karlovy Vary, Kviff, and tomorrow is the first (of three) screening of Vitaly Mansky's "Putin's Witnesses", that has its premiere at the festival. To celebrate this and the director, DocAlliance, www.dafilms.com launches a curated programme with the title "A Probe into the (Not Only) Russian Soul", in all respects an impressive offer from the VOD.
I copy-paste the presentation text from DocAlliance:
The renowned Ukrainian documentary filmmaker has been mapping the phenomenon of contemporary Russia in an original way for several decades. In his films, he meets his protagonists in big cities and remote territories, following politicians as well as the everyday lives of common people. Mansky's latest film "Putin's Witnesses" will be premiered in the documentary competition at the upcoming Karlovy Vary IFF. The director's current retrospective at DAFilms includes an exclusive preview from the film.
In "Red Tsars. Presidents of Russia", Mansky follows three statesmen over the course of one year: Mikhail Gorbachev, Boris Yeltsin and Vladimir Putin. The result is both an insider's account of politics in Russia and an intimate portrait of the three "Red Tsars".
Different aspects of human existence were explored in Mansky's "Virginity" where three young women try to find a way to the world of fame, popularity and money by what they see as a desired commodity for sale: their virginity.
"Broadway. Black Sea" from 2002 is a kaleidoscopic portrait of a Black Sea resort in the course of one holiday season. Mansky revisits the Black Sea once again in Wild, Wild Beach where he composes a unique portrait of several protagonists bearing witness to the state of our world.
The question of what is more important – life or home? – is explored in "Gagarin's Pioneers" where Mansky questions his former schoolmates who were members of the Young Pioneers just like he was and who swore allegiance to their then homeland – the Soviet Union. The motif of Russian cosmonaut Yuri Gagarin also appears in "Private Chronicles. Monologue" where Mansky processes 5 000 hours of footage to weave a fictional biography of the common life of a generation of those who were born when Yuri Gagarin became the first man in space and whose youth ended when the Soviet Union collapsed.
"I became a Russian citizen simply because I happened to live in Moscow when the Soviet Union broke apart," says Mansky to explain the origin of his film "Close Relations". A few decades later his family in Ukraine face the dramatic consequences of further turbulent change, and their fresh experience of the revolution shows us that the media presentation of the country's East-West dichotomy is deeply flawed.