Docs: George Harrison, Neil Young, Paul McCartney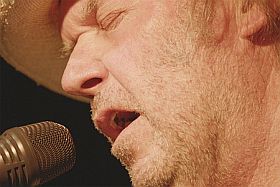 This autumn brings three new documentaries with music icons George Harrison, Neil Young and Paul McCartney, made by film icons Martin Scorcese, Jonathan Demme and Albert Maysles.
"George Harrison: Living in the Material World" is a two-part documentary by Martin Scorcese made for HBO, to be screened October 5 & 6. The trailer promises a film that tells the story about the legend through interviews and archive – and lots of music, including, of course, "Here comes the Sun".
Jonathan Demme "Neil Young Life" (photo) is a continuation of the collaboration between the two being film number 3. It will be screened at the upcoming Toronto Film Festival.
As will Albert Maysles "The Love We Make" that premieres September 10 and is co-directed by Maysles and his filmmaking partner Bradley Kaplan. It follows McCartney as he prepares for the Concert for New York City, which took place less than six weeks after the 9/11 attacks. McCartney himself was scheduled to fly out of New York City on the morning of September 11, and upon being grounded returned to the city to witness the unfolding situation firsthand. Maysles and Kaplan's film, shot in 16mm black and white, captures McCartney interacting with New Yorkers on the Manhattan streets as he rehearses for the concert, and features other performers in the event as well, including David Bowie, Eric Clapton, Sheryl Crow and Mick Jagger.
Read more: http://realscreen.com/2011/07/20/maysles-mccartney-team-up-for-showtime-doc/#ixzz1Vw7I8DKv
http://www.youtube.com/watch?v=Xnx87LIDO9k
http://tiff.net/filmsandschedules/tiff/2011/neilyounglife