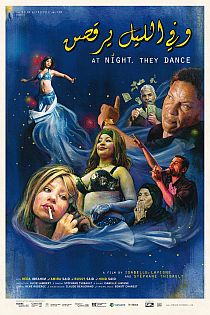 Info to our film professional readers:
The 16th edition of DocsBarcelona will take place May 28 – June 2.
In other words, the event will be moved away from the freezingly cold weather in Barcelona in February 2012, where the 15th edition of DocsBarcelona took place, to a place in the calendar where films and film projects can be discussed in outdoor cafés – well there could even be outdoor screenings!? (And as I know from experience that many documentarians are football fans – Barca plays its last home game on Camp Nou, June 1st).
For the pitching part of DocsBarcelona the registration process will start on December 2012. The deadline to submit a project is April 4th 2013.
For the film festival part of DocsBarcelona it is important to mention that the festival does not hold an open call for entries. Each section has a programmer that makes his/her own selection. This film blogger is one of them, keep me informed!
Photo: Last year's festival winner, "At Night they Dance" by Canadian Isabelle Lavigne and 
Stéphane Thibault.