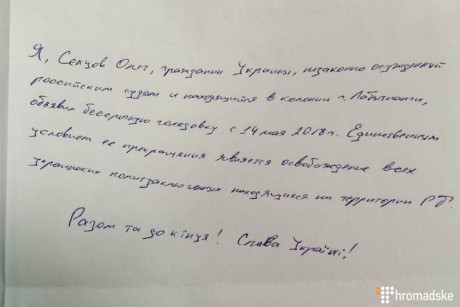 Of course, sadly, the opening of the DocuDays UA International Human Rights Documentary Film Festival could only start with the yearly declaration of solidarity with filmmaker Oleg Sentsov and the other Ukrainians held in Russian prisons.
But there was also an audiovisual live project performed by musician Stanislav Ivashchenko in collaboration with Laser Studio: "750 litres of water, lasers, led lights and only one person, whose every beat is synchronised with its own element and its own sound". A lot for the eye and for the ear followed by lots of clip presentations of the sections in the festival, a speech from a representative from the Swedish Embassy – as Sweden again is the main supporter of the festival and its focus on human rights and this year the focus on what the digital world we live in come up with of challenges.
Therefore it was natural that the opening film was the Dutch (director Hans Pool) "Bellingcat: Truth in a Post-Truth World" with a group of journalistic activists, who investigate cases as the MH17 incident where an Ukrainian flight was shot down in the Eastern part of the country. It was interesting to follow how they work – in a film that was more of a reportage than a creative documentary. Fair enough, here you can say that "content is King".
The festival has started, more will follow from the festival in Kiev that runs until March 30.