Docudays UA – Ukrainian Doc Preview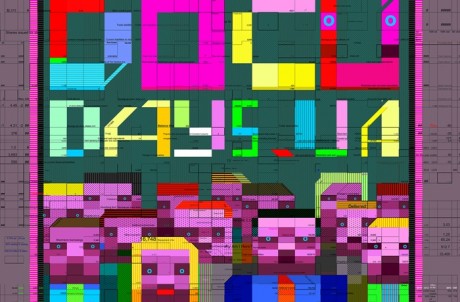 The festival in Kiev takes place March 22-30 and I am happy to go again, always a pleasure to be at a festival that has an idea, makes a (political or social) statement, know about the documentary world and pick the best of the best for screening.
Darya Bassel, Program and Docu/Pro coordinator at the festival, introduced the other day, on the website of the festival, see link below, a Doc Preview, "a presentation of post-production stage Ukrainian documentary projects to selectors representing leading international festivals, sales agents and distributors…"the perfect venue to launch their a journey into the international market".
Of course a good initiative but what struck me was the truth in the first lines
of the interview with Bassel: "The contemporary documentary film market suggests a rather short lifecycle for a single film. A couple of years is all you have to premiere the film domestically and internationally, tour the festival circuit, sell the film on TV or a to vod-platform and also hit the cinemas".
Sadly she is right. Two years and then up on a shelf for eternal oblivion. A documentary has a première, goes to festivals, maybe (seldom) ends up on television, and that's it. And yet it is much better today than "in the old days" because of the streaming possibilities and the connected digitization. We can't complain in my country Denmark, where there are (free or very cheap) sites for films by Jon Bang Carlsen and Jørgen Leth to mention our local heroes, whose films are also distributed abroad through retrospectives. But all the other ones… as Bassel says the life is short for a film, that a director/producer has been working on for years.
I do so every day, watch documentaries on my MacBook Pro and I praise initiatives like DocAlliance and its dedication to film history, as well as I say Bravo every time a festival puts spotlight on a director or a country or "a wave", not to forget the film museums and their retrospect work.
Having said so, back to the motivation for making the DocPreview in Kiev, more from Darya Bassel:
"For this fascinating and challenging journey, you will need a few dependable allies: a distributor that is madly in love with your project and a whole group of predisposed festival selectors and TV editors, who will be waiting to grab your film as soon as it hits the screens. The best way to make sure they are on your side is to promote the project before it is complete, at pitching sessions, film markets and work-in-progress presentations."
http://docudays.ua/eng/