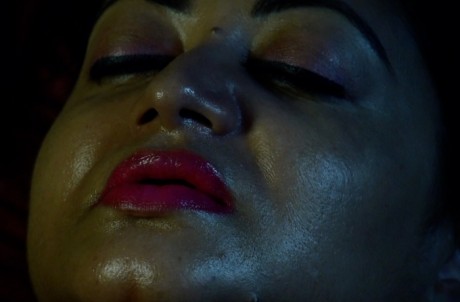 I was invited to come back to Kiev to one of the festivals that I have loved to attend – but I can't make it this year. I will miss the atmosphere created by a team of committed and knowledgeable film lovers. I will miss the opening ceremony that differs from the ones at other festivals, where speech follows speech before an opening film. At the opening of Docudays an unexpected festive show is performed – followed by a speech by a representative from the Swedish Embassy. Chapeau for the Swedish support to a festival that carries "the subtitle": International Human Rights Documentary Film Festival, a festival with a social and political aim that has screenings all over the country and makes a strong international promotion of Ukrainian documentaries. And I will miss to say hello to the lovely girls of Dar'ya Averchenko and Roman Bondarchuk…
Before getting too sentimental I will give the floor to the proud Programme Director, Viktoria Leshchenko:
"It won't be an exaggeration to say that our team has done an enormous amount of work: of the 1,034 films submitted for the DOCU/WORLD programme and the 281 submissions for the DOCU/SHORT programme, we chose 25 incredible films. These documentaries combine professional excellence with a unique director's perspective. We dare say that this is the strongest part of this year's programme. Another victory is that DOCU/WORLD includes two Ukrainian films which simultaneously compete in the national competition. These are Iryna Tsilyk's feature debut The Earth Is Blue as an Orange and Oksana Karpovych's feature debut Don't Worry, the Doors Will Open."
Let me stay a moment with the selection for the Docu/World, where you also find Romanian Alexander Nanau's masterpiece "Collective", Alison Klayman's "The Brink" with Steve Bannon – like "The Earth is Blue as an Orange" these two films are reviewed on this site, as well as Petr Lom's beautiful American epos "Angels on Diamond Street", shot in Philadelphia with three wonderful women "fighting for social justice". And a new film by Finnish veteran John Webster, "Eye to Eye" and Georgian "A Tunnel" by Nino Orjonikidze, Vano Arsenishvili that I will watch in Tbilisi end of April. The jury includes prominent French director Claire Simon, of course accompanied by a retrospective of her films.
And there is so much more to say about Docudays that also has developed a strong Industry Section – headed by Darya Bassel and Viktoria Khomenko – click below and get much more information.
The photo is from the French film "Black Hole", in the competition programme.