Dok.Incubator: Play the Trailers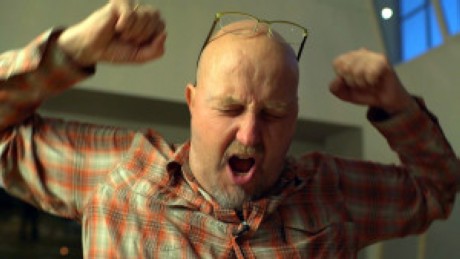 I could not be there – Sunday in Malmø at the Nordisk Panorama, where 8 projects developed at the Dok.Incubator were presented. For that reason I was happy to receive an email from the organisers saying "play the trailers" – the 8 films made by international talents right before release. I played the trailers.
I suppose the presentation in Malmø was as in the previous years, professional in an enthusiastic atmosphere: A verbal presentation, a trailer plus one or two scenes from the upcoming film. Especially the latter was for me important for getting an idea of the quality. Where a trailer is a trailer, in most cases a piece of information about the content.
Nevertheless, let me – from the trailer watching – mention three of the films that I definitely MUST see – to review on this site and/or consider to suggest for the festivals, where I am part of the programming team. Take a look and see if you agree:
"Of Friends and Gods" by Reetta Huhtanen. "Searching Eva" by Pia Hellenthal. "The Men's Room" (PHOTO) by Petter Sommer