dok.incubator presentation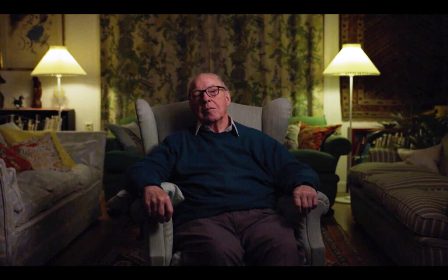 Always a fine experience to attend the yearly presentation of upcoming documentaries developed at the dok.incubator workshop that has its address in Prague due to its Czech founder and manager Andrea Prenghyova. There was a presentation at IDFA this year, I was not there, but the presentation was repeated in a hybrid form yesterday: a welcome by Head of Studies French producer Christine le Goff and Prenghyova with le Goff giving a brief welcome intro to the film and filmmakers, seven there were, five of them women as le Goff pointed out in the beginning. All very precise and professional. To remind you, dok.incubator is a rough -cut workshop, this was the 12th edition with a slogan on the poster: Work Hard – Fly High. During the years the workshop has existed I have only heard positive feedback from participants praising the selection of tutors, many of them of course editors.
For me watching the seven project presentations (hello from the teams, trailer, talk, one or two scenes, final comments on funding/wishes for sales agents/festivals) I decided to pick out three films that I definitely would want to watch when they are finished. Here they come:
"Blix, Birds & Bombs" by Swedish Greta Stocklassa, a Czech/German/Swedish production with the fine old (now 94 years) gentleman, the Swedish diplomat Hans Blix. I think we all remember Blix, appointed by the UN to go to Iraq to investigate if Saddam Hussein had or produced weapons of mass destruction. 700 inspections "but in no case did we find weapons of mass destruction". CIA, the Americans and their allies, did what they could to bring Blix into miscredit… the rest, the invasion into Iraq is history. Stocklassa stressed in her presentation that the film has its focus on the man, Hans Blix, who we see in his apartment in Stockholm and in his armchair answering questions to the young director or feeding the birds outside his window. It will be an informative and entertaining and thought-provoking film, I am sure.
Equally promising is "Pure Unknown" by Italian Mattia Colombo and Valentina Cicogna, an Italian, Swiss and Swedish coproduction. The text from the presentation sounds like this: "Every night nameless bodies land in Dr. Cristina Cattaneo's autopsy room. She calls them Pure Unknown. The Pure Unknown belong to the fringes of society. They are homeless, prostitutes, runaway teenagers. Lately, they have mostly been migrants, rejected by the Mediterranean Sea onto the shores of Italy. If all rights belong to the living, nothing is left to the dead. So what happens when the dead have lost their identity? In the face of this growing multitude, no one seems concerned about their right to dignity. No one but Cristina". Nothing to add, I was touched by what I saw and by the charisma of the doctor,
It will and should travel to television and festivals.
I have written about dok.incubator film presentations before and hoped for film projects with a more clear stylistical approach. For sure the workshop's primary aim is to find films with a theme that is timely, fair enough, but it can also be combined with an "auteurish" approach like South Korean Juyeon Yang's "My Missing Aunt", a personal film, where the director tries different storytelling methods to dig out the mystery about her aunt, who killed herself, or did she? Memories, witnesses, testimonies… and chapeau for the workshop that it also includes a project from another continent.
Still med Hans Blix
https://dokincubator.net/?utm_source=sendinblue&utm_campaign=2022%20ONLINE%20preview%20CONFIRMATION%202&utm_medium=email