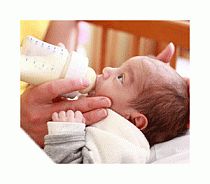 4 Polish documentaries and a Syrian. And again bravo to the organisers for putting an emphasis on the short documentary which is of course well targeted in a country with limited funding possibilities – where short film can be made – and for the rest of us, who have experienced this special art form disappear from public television to become a playground-like platform for young people, who want to experiment, develop their skills and find their own voice.
"Six Weeks" is a small masterpiece by Marcin Krawczyk. In 18 minutes he tells the story about a woman, who like many others decide not to keep her child because she does not think she can offer it a decent life. Visually it is strong, it is dealing with a tough subject in a respectful way. Polish short documentaries have a flow in storytelling, they have rythm, they go directly into the story… You can see the inspiration of old masters like Kieslowski and Lozinski.
"Mother" (theme: family), "A Woman Sought" (theme: matchmaking), "Till it Hurts" (theme: mother and son) were the other Polish film in the programme, high quality, right to the point, made with invitations to laugh at our crazy life.
Syrian "Women's Talk" was a film that pleased the full cinema. It has three acts, the first one full of male chauvinistic remarks from old men, who think that women are well of now – they have electricity, it is warm in the kitchen, and we don't beat the women any longer… the middle act responds to the first one, you see a quick edited MTV-style sequence of women working in all professions, with no dialogue. Which there is in the last sequence where women around the fireplace comment on the men. Payback! They laughed in the theatre, it was funny, but also for a foreigner a terrible comment on the position of women in modern Syria. There is along way to equality!
http://www.dox-box.org/new/ Still: 6 Weeks.