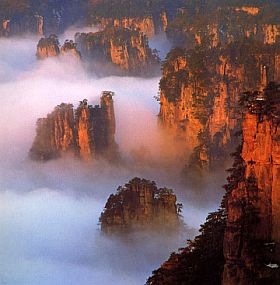 From the very well organised industry part of the the festival, I would like to highlight 3 of the projects that I am looking forward to see as finished film:
"Into Eternity" from Danish Michael Madsen and his producer Lise Lense-Møller. A project about nuclear waste and where it is put with a Finnish underground storage as the example, but a story also with a lot of scientific and philosophical questions to be raised by a young director with his very own voice.
"Hunting Down Memory" from Norwegian Thomas Lien and Petter Vennerød about a 27 year old Norwegian who lost his memory in a Chinese train. The film goes with him back to explore his own forgotten journey. Fascinating clip. (see photo)
"Complaints Choir" by Danish Ada Bligaard Søby and Morten Kjems Juhl, a great film project – quote from the catalogue: … a funny and intimate film about the phenomenon of complaining, set in the heartland of positive thinking and with thought provoking jumps to choirs in other countries and to the Finnish island where it all started.
www.finemellow.dk
www.merkur.no
www.magichourfilms.dk
http://www.cphdox.dk/d1/front.lasso