European Film Academy Documentary Shortlist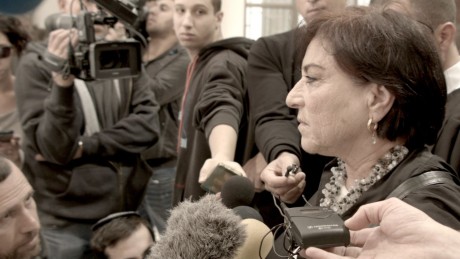 … was announced today with 12 candidates to compete for the final 5 seats, from where the winner of the Documentary Award will be chosen and published on December 7.
"Aquarela" (Viktor Kossakovsky) is there, "Honeyland" (Tamara Kotevska & Ljubomir Stefanov), "Putin's Witnesses" (Vitaly Mansky), "Advocate" (Rachel Leah Jones, Philippe Bellaiche), "Push" (Fredrik Gertten), "The Disappearence of My Mother" (Beniamino Barrese) – all films that have been noted/reviewed on this site.
"Heimat is a Space in Time" by Thomas Heise and "For Sama" by Waad al-Kateab, Edward Watts will be watched and reviewed in the near future – I have always been fond of Thomas Heise's work, I am extremely curious to see his almost four hour long film, that have gained several awards already.
The ones I have never heard about are "Delphine and Carole" (Callisto Mc Nulty), "M" (Yolande Zauberman), "Scheme Birds" (Ellen Fiske, Ellinor Hallin) and "Selfie" (Agostino Ferrente).
https://europeanfilmawards.eu/en_EN/selection-documentation-current?fbclid=IwAR2zDaly00tgUb56pPJgkvtldvxL6WdH9l11fIyVzI-tHEqsV472bCWPCs0
Photo from "Advocate" – http://www.filmkommentaren.dk/blog/blogpost/4553/