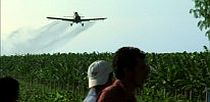 It might interest our DANISH READERS that something very interesting for documentarians takes place on the other side of Copenhagen. Cross the bridge and you are there. This is what it is about:
MDOX (22 – 25. October) is the yearly industry meeting for the Swedish documentary scene consisting of master classes, work in progress sessions, film screenings and a pitch for Swedish broadcaster SVT. MDOX is organised by the local film fund Film i Skåne.
And this is how it is presented in Swedish: Torsdag den 22/10 startar vi M:DOX med två Work in Progress-projekt presenterade av dokumentärfilmskonsulent Tove Torbiörnsson från SFI. EDN kommer också att presentera ett seminarium kring hur man bäst samproducerar med större europeiska tv-kanaler, och Media Desk Sverige bjuder in till mingel och samtal.
Fredag den 23/10 fortsätter vi med ytterligare två Work in Progress- projekt presenterade av Tove Torbiörnsson. Du kommer även ha möjlighet att höra producenten Arik Bernstein berätta om det dokumentära crossmediaprojektet Gaza/Sderot (ARTE), och hur man i detta projekt gick till väga både berättarmässigt och produktionsmässigt för att skapa dokumentärt innehåll för webben. Lördag den 24/10 gästas vi av den holländska regissören Coco Schrijber, som presenterar sin film "Bloody Mondays and Strawberry Pies". Efter filmen kommer Schrijber att hålla en master class i idé- och manusutveckling där hon berättar om hur man hanterar mer abstrakta teman i en dokumentärfilm. Under lördagen kommer det också att hållas ett klippseminarium med klipparen Jesper Osmund och regissören Fredrik Gertten, där de utifrån arbetet med "Bananas!*" (foto) samtalar om de kreativa val man ställs inför som dokumentärfilmare, och vad som skiljer dokumentärfilm från journalistik.
http://www.filmiskane.se/content/view/235