FilmHotel und FilmUni Konrad Wolf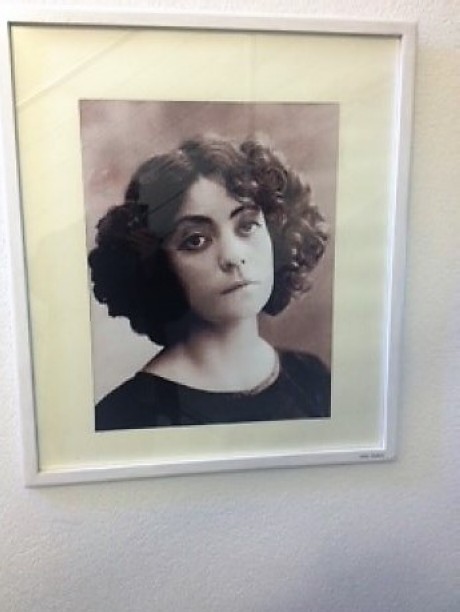 I live for several days at the Hotel am Griebnitzsee, which is wonderfully situated – as the name indicates – and the last two day I have been breakfasting in the terrasse of the hotel. Frühling is hier – in Potsdam, where the hotel is full of film: old cameras, photos. I pass every morning ten photos of the one and only "die Asta" (Nielsen), Danish film star, who was acting in many films in Germany (1881-1972) before WW1 and after up to the end of the thirties, where she returned to Denmark. The only true film star we ever have had in Denmark.
At the Film University I have met 10-15 (depending on the days) dedicated film students (camera and direction and one from animation). They have seen and discussed films like "Cameraperson" by Kirsten Johnson and "Wongar" by Andrijana Stojkovic. The latter was awarded the other day in Belgrade, I am happy to say that it worked fine with the young German students, who have also heard their teacher talk about Agnès Varda, Frederick Wiseman, Miroslav Janek, Kossakovsky, Loznitsa, Pennebaker, Robert Frank, Herz Frank, Juris Podnieks, Maysles… and many others. And pitching and market.
This third day, however, has been the day of student films to be shown and discussed. Have to say it has been both joy- and fruitful, open discussions and constructive criticism. Tomorrow is the last day, we are to see Stasik`s "21 x New York" and wrap up trying to define what is a documentary today.
Thanks to Peter Badel and Daniel Abma, who got me here and have treated me so well.
PS. Forgot to say that Rahul Jain passed by yesterday to show his masterpiece "Machines" in one of the big cinemas that the school has. Rahul is excellent in talking about his film and where the inspiration came from.