Göran Hugo Olsson: That Summer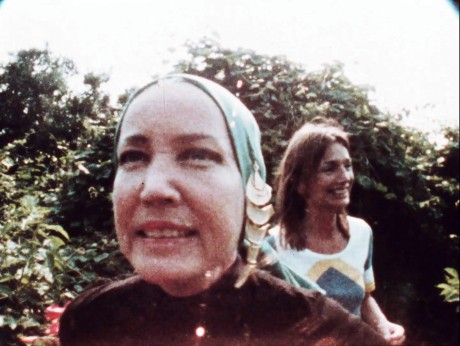 The Danish co-producer of the film, Final Cut for Real, gives this description of the film:
""That Summer" is a feature documentary centered on the film project artist Peter Beard initiated in 1972 with Lee Radziwill about her relatives, the Beales of Grey Gardens. Lost for decades, this extraordinary footage re-emerges in a film that
focuses on Beard and his family of friends, who formed an enormously influential and vibrant creative community in Montauk, Long Island (NY) in the 1970s. Featuring Peter Beard, Lee Radziwill, Edith Ewing Bouvier Beale, Edith Bouvier Beale, Andy Warhol. Including footage directed by Peter Beard, Jonas Mekas, Andy Warhol and with additional cinematography by Albert Maysles and Vincent Fremont."
It's not only lovely to meet the Beales again in footage that was shot before the Maysles Brothers made "Grey Gardens", it is wonderful to meet Peter Beard and Lee Radziwill; the first is introduced masterly through him scrolling in one of his photo books in the first five minutes of the film, and Radziwill – the sister of Jacqueline Kennedy – who is in the picture all the time, when the extraordinary material is shown, 4 reels with image and sound synchronized, and her voice of today stressing how important Peter Beard was for the avant-garde film scene at that time. The film shows how much love, she had for the two and how she fought for the house to stay even if the authorities wanted to discuss its demolition because of the unhealthy mess they were living in. Radziwill succeeded.
In the press material Göran Olsson is asked if he thinks the film is interesting for a new generation of filmmakers. Yes, he says, and Yes I say: The found footage with mother and daughter is filmed in the way that – with the words of Richard Leacock – you get the sense of being there. It's creating an atmosphere of presence with full respect for the two women. There are marvelous scenes like the one, where Aunt Edie asks the cameraman to film the portrait of herself but discovers that it is more interested in Little Edie… or the one where Lee and her children (?) is looking out the window discussing with the two women how to feed the raccoons, with cakes or with hippie-food…
The film ends with Beard on knees in his studio, making one of his collages. The 80 year old artist says: I do it "to keep the pen going"!
"Parlez-moi d'amour", aunt Edie sings. This is what the film does.
Sweden, USA, Denmark, 2017, 80 mins.
The film is shown at Cinemateket, Copenhagen tomorrow September 4th at two evening screenings. The director is present.
The photo of Edith Bouvier Beale and Lee Radziwill is taken by Peter Beard.

https://www.dfi.dk/cinemateket/biograf/alle-film/film/summer