Hommage to Lithuanian Documentaries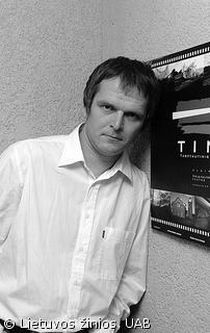 The ECCOS (European Cultural Capital On Screen) organised by Belgian Associate Directors has this year a focus on Lithuanian documentaries to celebrate that Vilnius is Cultural Capital of Europe. In connection with the filmfestival Open Doek in Antwerp a masterclass is organised with the participation of the two, who more than anyone else have characterized the post-soviet Lithuanian wave of poetic documentaries: Arunas Matelis and Audrius Stonys (photo).
On April 26-27 a masterclass is held titled "Beyond the End of Storytelling" including discussions with the two directors and screenings of masterpieces like "Alone", "Uku Ukai" and "The Bell" by Stonys and "Ten Minutes Before the flight of Icarus" and "Before Flying Back to the Earth" by Matelis.
Other Lithuanian films are added like the one of the late godfather of Lithuanian documentaries, "Didn´t Come" by Henrikas Sablevicius and "Three Days of Sarunas Bartas.