Ib Bondebjerg: Virkelighedsbilleder/ 3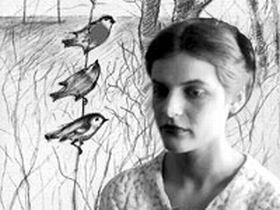 In Danish – about an event in the Danish Cinemateket, where Ib Bondebjerg hosts his third session about the modern Danish documentary portrait linked to his book "Virkelighedsbilleder". Invited directors are Sami Saif and Jon Bang Carlsen:
De to film af Saif og Bang Carlsen er "Family" (2001) og "Livet vil leves – breve fra en mor" (1993) (foto), begge fremragende film, den første er vel de fleste bekendt som en både underholdende og gribende film om en ung mand, der leder efter sin far, hvorimod "Livet vil leves" endnu ikke har fået den opmærksomhed, som et personligt, billedmæssigt originalt fortalt, tekstmæssigt smukt (Bodil Kjer lægger stemme til!) mesterværk af vor vigtigste nulevende danske dokumentarist. Her er teksten, som introducerer filmens visning i Cinemateket
Torsdag den 10. Maj kl. 19
Det føles forkert, at mødre kan dø. Men det gør de – reflekterer filminstruktøren Jon Bang Carlsen i slutningen af sit filmdigt til sin mor. Moren var altid i bevægelse, var bange for stilstand, for døden, men forblev hele livet i den lille landsby ved Vesterhavet, mens Jon Bang Carlsen flygtede fra landsbyen og rejste ud på en Amerikarejse. Mod erkendelse og modning. Men hele tiden var de i kontakt, og trods afstandene fandtes en nærhed og samhørighed. Moderen er nu død. Men hendes breve og tanker er tilbage – og Jon Bang Carlsens minder om hende.
http://www.dfi.dk/Filmhuset/Cinemateket/Billetter-og-program/Film.aspx?filmID=v1014734