IDA Documentary Awards 2011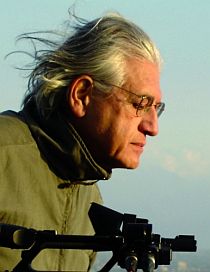 The American (LA) based member organisation IDA, International Documentary Association, holds its annual "IDA Documentary Awards 11" December 2nd with a big show – the American way with sponsors, of course. The IDA has definitely an international perspective, as it can be seen by a look at the nomination list of films below. Experience how the IDA writes about its event on its site, click on the list of nominations and you will see great films like Patricio Guzman's Nostalgia for the Light (photo), Strauss & Anastasion's The Redemption of General Butt Naked, as well as a nomination of the quality documentary strand POV run by Simon Kilmurry. Personally, as a teacher at the Zelig – School for Documentary in Bolzano – it is wonderful to see two of the five Student Documentary Awards coming from there: Janos Richter and Jakob Stark's "Guanape Sur" and Mark Olexa's "Heart-Quake":
Read the full 2011 IDA Awards Press Release.
http://www.documentary.org/awards2011