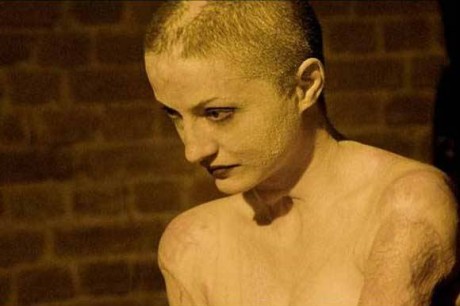 This is definitely a film that I want to watch again. A must-see film for busy IDFA visitors. And notice that on tuesday there will be a meeting with the director and protagonists. Would have loved to be there, maybe it will be recorded?
Shocking, touching, a Romanian Watergate-story with brave journalists (from a daily Sport's newspaper!), balanced between the investigation and the digging out of terrible facts of corruption, cynicism and surviving victims and the suffering of relatives of victims, who did not survive. With a character focus on the journalists and – towards the end – a minister of Health who tries his best to change a rotten hospital system framed by an equal rotten political system. Romania! Here is, taken from the IDFA website, the story:
"On October 30, 2015, a serious fire broke out at the Colectiv nightclub in Bucharest. It was one of the worst disasters in recent Romanian history, with an initial 27 people killed and 180 injured. Within a few days, fierce protests erupted, leading to the resignation of the Social Democratic government.
Director Alexander Nanau follows a number of key figures in the aftermath of the disaster, from the point where we learn that 37 of the injured died of bacterial infections in local hospitals. We hear from newspaper journalists who discover that the hospitals use diluted disinfectants, the minister of health in the temporary technocratic government, and the victims of a corrupt health care system in a dysfunctional state.
Nanau avoids sensation and remains detached from the powerful emotions that surround the story, exposing the grim face of the corruption that plagues his country all the more."
Alexander Nanau: Collective (Romania, 2019, 109 mins.)