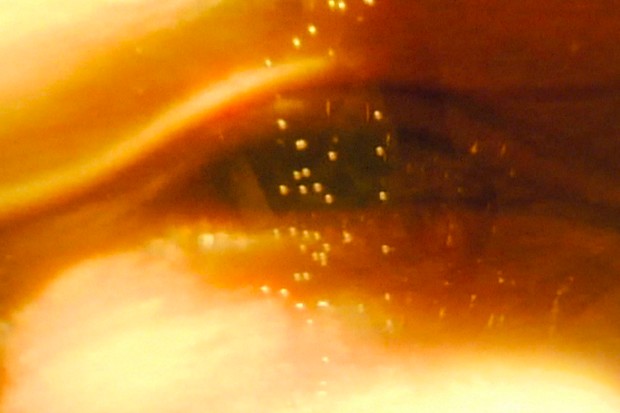 The artistic director of IDFA Orwa Nyrabia announced yesterday what will be the opening film of the 2023 festival: A Picture to Remember. Here are the words about the film from IDFA's website:
Olga Chernykh spent her childhood in Donetsk in the 1990s, before moving with her parents to the Ukrainian capital Kyiv. Her grandma stayed in the Donbas region, large parts of which were occupied by pro-Russian rebels in 2014. The Russian invasion of Ukraine in February 2022, and the ensuing war, only increased the sense of distance between Chernykh and her grandmother.
A Picture to Remember is an essay-style account of the war from the perspective of three generations of women. There are frequent video calls between Chernykh, her mother (a pathologist working above a morgue, where it feels surprisingly safe during bomb attacks) and her grandmother. Recordings of their conversations are interspersed with photos and videos from the family archive, and news reports, as well as images of the parasites Chernykh's mother observes with a microscope.
The result is a kaleidoscopic and personal film. Traveling fluidly through time, it connects the current violence in Donbas with the destruction there during the Second World War—as related by Chernykh's grandmother. A sense of absence and loss prevails throughout.
And take a look at the photo (still?) from the film. Reminds me of Latvian Herz Frank. and the opening of "Bridges of Time" by Kristine Briede and Audrius Stonys