IDFA Opening Words from Kaag and Nyrabia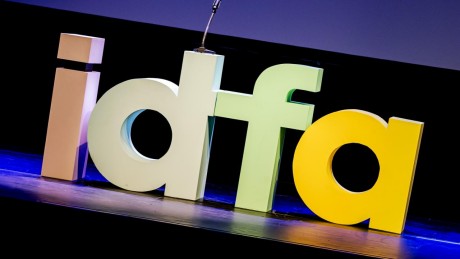 This text is taken from the website of the IDFA festival:
The 31st IDFA has just officially been opened by Minister for Foreign Trade and Development Cooperation Sigrid Kaag in Koninklijk Theater Carré with Aboozar Amini's film Kabul, City in the Wind.
This is the first festival under new artistic director Orwa Nyrabia, who in his opening speech referred to the inestimable importance of artistic authenticity, pluralism, and dialogue. The festival, which takes place at several venues around Amsterdam, runs until November 25. The winners of the various competitions will be announced on Wednesday, November 21.
Before the screening of the opening film, Minister Kaag gave a speech in which she spoke about the importance of filmmakers and film programmers who are able to transmit and depict the ideas, images, and emotions of others. Creative documentaries can make us reflect, see, and experience in such a way that we, as audiences, are prepared to stand up for others and build better societies with more democracy, more openness, and more humanity.
Nyrabia, who has taken over as artistic director for IDFA 2018, then talked in his opening speech about the focus devoted to inclusivity within the festival. According to Nyrabia, this is something that lies at the heart of IDFA: a deeply rooted belief in the value of artistic freedom, in pluralism, and the importance of pluralism in our everyday lives, both locally and in the wider world. A film festival is a place for dialogue, for questions, for curiosity, and for discoveries. Nyrabia expressed the view that artistic authenticity is the antidote to lies and manipulation. Nyrabia also announced a new cooperation between the Netherlands Film Fund with the IDFA Bertha Fund to stimulate international co-production between Dutch producers and filmmakers from non-Western countries…