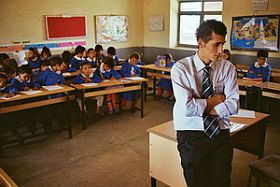 The Jan Vrijman Fund, part of the many actitivities run by idfa (International Documentary Film Festival Amsterdam), has supported lots of important films from countries with limited means for the creative documentary genre. For that reason it is rather sad news that was sent to many hopeful upcoming applicants the other day:
"The Jan Vrijman Fund has decided to cancel its second selection round of 2012, which was planned for May. This is due to the fact that as of 2013, the Fund will no longer be receiving government subsidies, which means that it will be forced to find alternative forms of financing. For projects that already have contracts with the Fund, there will be no change.

We expect to hold the next selection round in 2013. Details will follow later this year. We regret this situation but see no alternative, except to focus on the future of the Fund. At the 25th IDFA, which will take place from November 14-25, 2012, the Fund will have a new crop of films in celebration of its 15th anniversary.

For information about other financing opportunities, please see Other Funds & Resources."
Photo: On the Way to School by Özgür Dogan & Orhan Eskikoy, Turkey, 2008, one of many strong films helped by JVF. Reviewed on this site.
http://www.idfa.nl/industry/markets-funding/vrijman-fund/Submit-your-project.aspx