IDFA: Talks. Advice. And a Film Called Faith!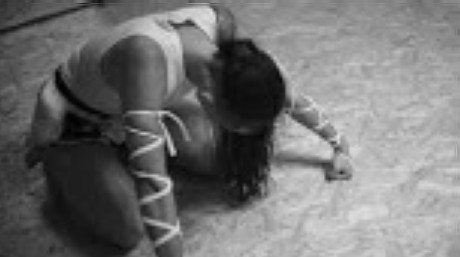 After Thursday's film-watching, friday was the day to meet documentary friends, catching up on what they are working on and saying sorry "can't make it for your screening, I am back in Copenhagen at that time". I said so several times. "Can I have a link"?
Had a good talk with Adriek van Nieuwenhuyzen, head of the IDFA Forum,
which gets a new shape this year. She has been with IDFA since 1993 and is still totally passionate about Documentary Cinema. We talked about the opening film, "Sunless Shadows", and the courage of the director, Iranian Mehrdad Oskouei, whose film can be seen as quite critical to the regime: a young girl who formerly was in the rehabilitation centre – the location of the film – says it: It's much better here behind bars than outside… We also touched upon the sad situation for the EDN (European Documentary Network) that holds its General Assembly tomorrow.
Otherwise – also at the festival (de Jaren) Café, where everyone meets – I met talented Russian Tatiana Soboleva, who has two projects running, one to be completed soon and another that needs more development. Soboleva showed me and Italian Claudia Tosi around Moscow in connection with the Doker Festival. And I met with Latvian Zane Balcus, who is in the Fipresci jury watching films from the First Appearance Competition and who together with Uldis Cekulis follow the copy restoration and digitization of the newly found director's cut of 235.000.000 by Uldis Brauns from Latvia.
Off to talks with IDFA Academy participants at the very cold Zeuderkerk. 2 hours, four good meetings with two Norwegian filmmakers, plus one from Mali and one from Colombia. Gender parity. Important at festivals nowadays. It's always nice to be presented to projects that you know nothing about, asking questions, trying to understand what the filmmakers want to do, hopefully giving them "food for thought". Left with what is now a cold, down the canals to de Jaren and from there to the cinema.
To watch the film of a former Zelig student, Valentina Pedicini, "Faith", a film that actually was already in preparation, when she was in the school in Bolzano. She made a short film at that time, 11 years ago. "I was young at that time, 11 years later I felt mature enough to go deeper, stay longer at the place-" And she did together with cameraperson Bastian Esser and his assistent Lucia Alessi – both of them also Zelig students.
The equally 11 year older teacher, who still remembers Valentina as the obvious documentary talent during the school time, has at a distance followed the carreer of the filmmaker, who has made a couple of fiction films and the documentary "Dal Profondo" in 2013. This one, "Faith", shows that she can go close to people, who trust her. "Were there any ethical questions during the shooting", the moderator asked Valentina Pedicini. "Every day", was the answer from the very dedicated director, who with the amazing camerawork by Bastian Esser depicts both the violent training scenes with the master and his pupils and the quiet sensible scenes with couples in bed. You can't avoid to feel claustrophobia watching the film, luckily you as a viewer are let out in the light once in a while… but seldom.
The IDFA website writes the following:
"Warrior Monks" and "Guardian Mothers" they call themselves, the martial arts champions who are members of an Italian sect living together in a monastery. Led by a Kung Fu master, they are like Shaolin monks but with a Catholic twist. Utterly devoted to their faith, they train constantly so they are able to combat evil in the name of the Father. Director Valentina Pedicini was granted access to a way of life defined by discipline, and the resulting black-and-white film is surprisingly intimate.
The shaven-headed warriors (men, women and children) rarely step beyond the walls of the monastery. In fact, we're already half an hour into the film when the camera enters daylight for the first time—and even then the acolytes remain on the monastery grounds. This close-knit group has replaced its members' own families. They are warm and open towards one another, but tough as nails when it comes to training.
It's truly astonishing that Pedicini has managed to get so close to such an isolated sect. These people have no secrets for each other or for the camera. Everything revolves around blind devotion, and Faith invites us to be part of that.
Valentina Pedicini: Faith. Italy, 2019, 94 mins.