Istanbul International 1001 Doc Film Festival/2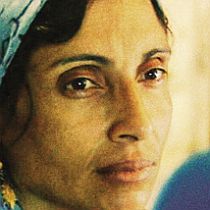 Learning by watching – still the key quality challenge for the documentary film maker. At the festival in Istanbul your film-journey constantly took you to places, where you could not go yourself or where you would never dream of going due to the simple fact that you did not know of the existence. You go from the cinema, from the confrontation with the magic screen, you have experienced something new, and you leave for the Istanbulian street reality, where armed policemen guard on the Taksim Square. On television at the hotel it is being reported that what was seen "live" some hours ago, was one more Kurdish demo for the improvement of living rights in the Turkish society.
Back to the cinema, where "The Children of Adam" by Georgy Paradanov (Russia, 2007, 50 mins.) took me to the Ezids in Armenia in a classical visually impressive film language, that stressed the director's intention to let the images speak for themselves. The key scenes in the film are from a wedding that ressembles scenes from the old master Pelechian's film "Four Seasons", one of the best documentaries ever made.
As the Russian film insisted on the image and not on the word, so did the Israeli filmmaker Ada Ushpiz who brought the "Desert Brides" (Israel, 2008, 86 mins) to the Turkish audience. A film from the Negev desert in Israel, about polygamy centered around 3 bedouin women, who live with husbands, who have several wives. The story is told in a fine cinematic language and the director has clearly been able to get very close to the women. There are wonderful conversation pieces between the women, the men are treated without the easy pointing the finger-at-them, they are there, also discussing in fine scenes full of humour. Or the camera follows in direct style scenes what goes on when the man goes from one wife to the other. The more I think about that film, the better it gets… Take a look at the photo of one of the women, who is a wedding photographer, married to a man who also has several wives!