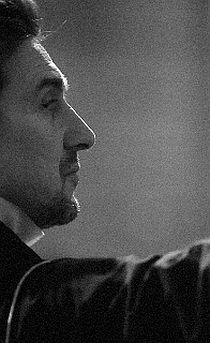 stands for The Independent Television Service's (ITVS). It supports documentary projects for broadcast in the US – subject-wise from all over the world. 8 films have been supported out of ITVS International Call for 2011, where 476 submissions were received from 118 countries representing 72 languages. All of the eight projects are slated for eventual broadcast, including slots on PBS series such as Independent Lens and P.O.V., and the international series Global Voices.
"We are elated to have this new crop of projects join our growing catalog of ground-breaking documentaries, each connecting Americans to the world, and the world to Americans," said Claire Aguilar, vice president of programming for ITVS.
8 out of 476 – tough competition, so much more there is reason to salute several very good projects that I have met in workshops and pitching fora.
Like "Avant" (photo) from Uruguay by Juan Andres Alvarez and about Julio Bocca, world dancer who takes on the job to build up a national ballet in an unfinished theatre in Montevideo… Like the Israeli "Before the Revolution" by Dan Shadur, whose family was in Tehran during the Shah period… Like films by Lixin Fan (Last Train Home) and Brian Hill (The Not Dead)…Not to forget two Danish producers, Mette Heide and Henrik Veileborg, who have received funding for their stories from Japan and Zimbabwe. The one from Japan is to be directed by talented Kaspar Astrup Schröder. "I Want to Cheer Up" is the working title of a totally crazy story that goes like this: The complexity of happiness is at the center of this story about Ryuichi, the owner of a professional stand-in company that rents out fake family members and friends. At work he can finally be the perfect husband and father that he doesn't know how to be at home…
Read more: http://realscreen.com/2011/10/25/itvs-selects-eight-docs-for-international-call/#ixzz1bvOxu6Nm