Jeanne Nouchi et George Varsimashvili: Hotel Metalurg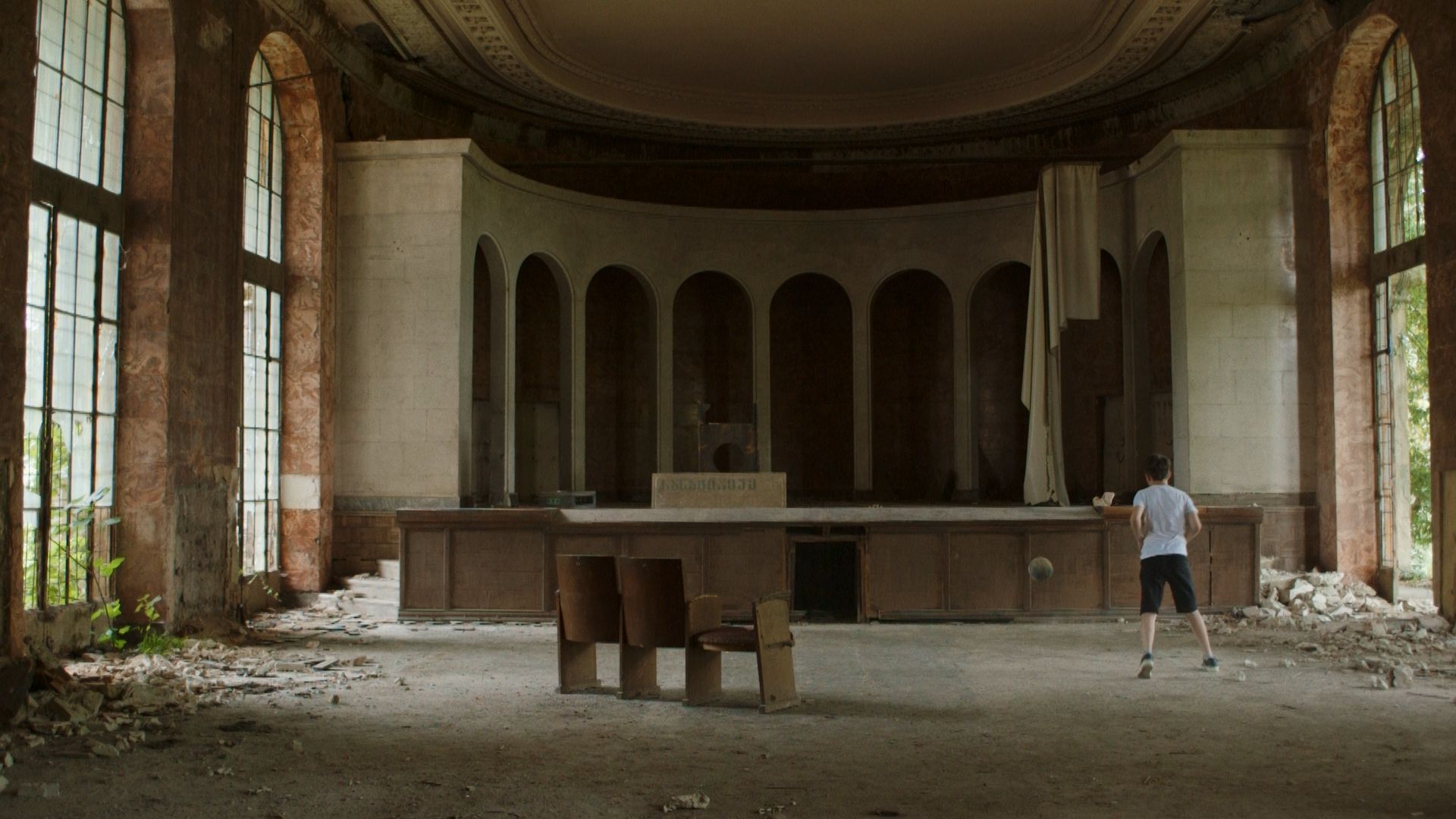 The old woman in the corner of the room, in her bed, keeps shouting out to her relative – and us viewers – that she wants to go back to her house in Abkhazia that she and 250.000 ethnic Georgians left, when the region became occupied by Russia 30 years ago. She is one of the internally displaced people, who ended in the once luxurious Hotel Metalurg that is the location for this fine portrait of a group of women – and their children – who after all these years have to move again as the hotel has been bought to be made into what it probably was decades ago – a luxurious hotel. With plastic bags full of clothes and all their other belongings they leave on lousy trucks to flats provided by the government.
The women tell their stories brilliantly, in a melancholic tone, what they remember from Abkhazia and from this place, where film stars have been and where the decadent surroundings today fit well as places for photo shooting of weddings. The editing goes from one to the other with the old woman and a young football boy forming the past and the future. I want proper conditions, says the mother of the football boy, who wants to leave because it is quite boring to be there. At the end of the film in front of a new building, where they are to live in a new flat, he plays with boys and girls who are the same age as him.
It's a film, where not much is happening in a traditional film action sense, therefore it is crucial quality that the directors have been able to create the atmosphere of what it means to be displaced, be outside, be set aside, what that means and right it feels that references are made to what happens to Ukrainians these years. And that the protagonists are so well chosen full of charisma.
France, Georgia, 2023, 73 mins.