Jerzy Śladkowski: Bitter Love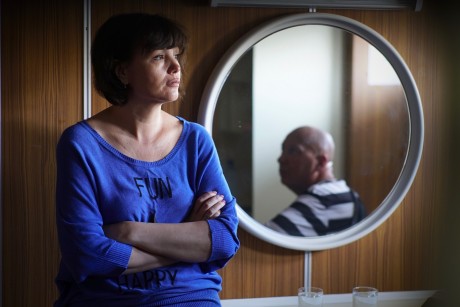 This text is written by the Magnificent7 festival directors Svetlana and Zoran Popovic:
The work of a great master of studies on the finest emotions, the master who charmingly and unobtrusively delves into the deep secrets of the soul, an author who superbly poetizes the cruel everyday life and transforms it into the magic of film.
Chekhov's spirit is revived in a film about a group of people on a cruise in search of love. The bitter-sad, touching-comic atmosphere permeates the encounters of men and women who mourn love or long for it. Lost in the timelessness of the moment, between the beginning and the end of the journey through the gentle landscapes of the wide Volga, at one moment they are filled with hope, and at the next with its loss or reawakening. Extremely discreet, and most deeply connected with the heroes, the poetic camera of Wojciech Staroń, and the sense for understanding the most subtle human feelings of Jerzy Śladkowski, achieve a rarely seen fullness and persuasiveness.
A film that invites you to indulge in an enchanting cinema cruise imbued with music.
Sweden, Finland, Poland 2020, 87 minutes