Ji.hlava IDFF Announces Programme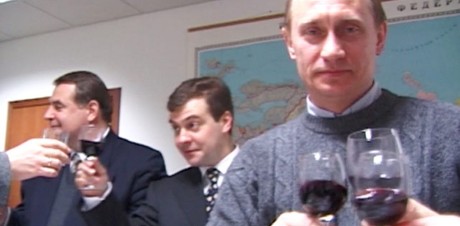 … IDFF standing for International Documentary Film Festival. A press release came out today from the festival that starts October 25 and runs until October 30. With its 22nd edition.
I have taken some bits and pieces to highlight what is to happen in the Czech provincial town, where I have been many times, especially when I was involved in the Ex Oriente workshop. But click below, the website of the festival tells the details.
Let me start with a quote from festival director Marek Hovorka, a true cinephile: … Altogether, the programme will have 327 films on offer. 'I'm surprised that documentary films still remain overlooked, even though they are some of the most interesting cinema out there. Compared to narrative films, they more accurately reflect our own questions, doubts, joys and failures. Documentary films aren't meant to be an escape from our own lives – they are a way for us to better understand them,' says Marek Hovorka, the festival's director.
'The true struggle of cinema happens in documentaries which open up new
possibilities, topics and perspectives. I am pleased that, this year, the Ji.hlava Festival will bring viewers a unique selection of films they can't see anywhere else,' he adds. This year's show will feature 100 world premieres, 23 international premieres and 17 European premieres.
If I were you and would love to "taste" what is different in Ji.hlava compared to other festivals – like the ones in Leipzig and Amsterdam – I would as example take a look at the section "Fascinations", that "… is a prestigious section for experimental documentaries from all around the world, with the price for the Best Experimental Documentary Film." There are more than 30 films in that selection.
Of the more established names there are Vitaly Mansky with his "Putin's Witnesses" (PHOTO) that goes everywhere, and Wim Wenders and Jean-Luc Godard are presented with their new films on the Pope and "Image Book", as well as Werner Herzog with "Meeting Gorbachov", that also seems to be going everywhere.
There is the section Between the Seas that is a competition section for the Central and East European directors, with the price for the Best Central and Eastern European Documentary Film, there is the same section for student films and the festival puts a focus on Politics (Ruth Beckermann's "Waltz with Waldheim" is there), Nature (Mettler and Emma Davie is there with "Becoming Animal") and there is a Testimony Knowledge as well. Small precise sections. And lots of film history in the programme.
Not to forget that the festival wants to look outside film circles like with the Inspiration Forum: INSPIRATION FORUM offers a space for discussion and sharing of inspirational ideas about the contemporary world. Over the course of six days, the audience will be able to engage in debates, discussions, and lectures, explore new phenomena and lead a dialogue with prominent personalities from outside the film world. Together they will initiate new topics in documentary film.
Festivals nowadays are far beyond film screenings and that's it. Good, very good!