Jon Bang Carlsen – The Inventor of Reality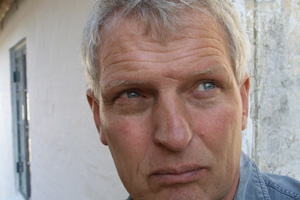 Danish master Jon Bang Carlsen is in Bucharest these days. He has been invited to present a retrospective of his works at the International Human Rights Documentary Film Festival, One World Romania, that runs until March 17, like the one in Prague, "in memory of Vaclav Havel". With a reference to his films shot in Ireland, "It's Now or Never" and "How to Invent Reality" the Romanian organizers presents Bang Carlsen as "the inventor of Reality". Here is a clip from the text:
This year One World Romania organizes a retrospective dedicated to the Danish documentary filmmaker Jon Bang Carlsen. Fairly unknown in Romania, but considered a legendary director who reinvented documentary film, Carlsen will be… a special guest of the festival. Between the 11th and the 17th of March, the audience will have the chance to see more than half of his works, produced between the 1970s and 2013, and to participate in debates with the director.
In his work, Jon Bang Carlsen has always explored the land between fact and fiction. From 1977 onward, mise-en-scene with real characters plays a very important part in his productions, and this method is detailed in his meta-film, How to Invent Reality (1996) – which will also be screened in Bucharest. His documentaries are often visually and symbolically powerful staged portraits of marginal figures and milieus that involve compelling stories…
There are many other films at the festival, "Shoah" in its full duration and "Act of Killing" just to mention two masterpieces.
http://oneworld.ro/2013/l/en/news/103/jon-bang-carlsen-at-owr-the-inventor-of-reality-in-bucharest/