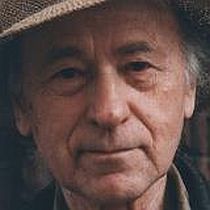 Legendary underground filmmaker and tireless defender of the independent cinema Jonas Mekas turns 90 years old and is of course celebrated in New York in the Anthology Film Archives with a small retrospective that runs December 17-23. Here are some words from the site:
This December marks the 90th birthday of Jonas Mekas – renowned filmmaker, critic, and co-founder of many of the foundational institutions of the NY underground film movement (the Film-Maker's Coop, the Film-Makers' Cinematheque, Film Culture Magazine, and Anthology itself). To mark this momentous occasion we've assembled a series showcasing lesser-known and more rarely-screened works from Jonas's long and varied filmmaking career. For more than 50 years Jonas has pioneered the 'film diary' form, chronicled many of the most important events, scenes, and figures of his time (including John Lennon, Jackie Onassis, Allen Ginsberg, Andy Warhol, and many others), and made dozens of film and videos lasting anywhere from a couple minutes to almost 5 hours in length.
… Of particular interest is the NYC premiere of his 2005 video documenting Martin Scorsese at work, and his most recent feature opus, MY PARIS MOVIE.
http://anthologyfilmarchives.org/film_screenings/series/40226