Jørgen Leth – Master of Dox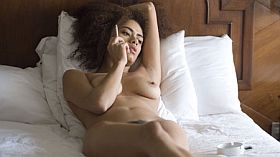 This is how Danish veteran Leth is characterised on the site of the coming ZagrebDox (February 27 – March 6) in a quite interesting intro text, that also has a greeting to what is called Danish puritans:
"Can 'eroticism' be measured? Can it be limited or defined? In his latest film, one of the most significant documentary filmmakers of today, 73-year-old Jørgen Leth ('The Perfect Human', 'The Five Obstructions') travelled from North Africa to Rio in order to register the form and sense of eroticism, refusing to accept it as a part of the dominant currents of new Puritanism and/or commercialised video-style eroticism of 'fake breasts and backsides'.
Quite predictably, Leth's sensual, poetic and unbiased exploration of human eroticism, created during the course of ten years, was harshly criticised by reviewers (The Variety describes Leth's accomplishment as shameful) and Danish puritans, calling the author 'controversial'. Another unfavourable element was the fact that Leth, as an honorary ambassador to Haiti, was involved in an intimate relationship with his cook's under-age daughter, describing the episode in his memoirs 'Imperfect Man' and causing great controversy in Denmark."
For the festival programme in total, festival leader Nenad Puhovski has again made a choice of high quality, check the site below.